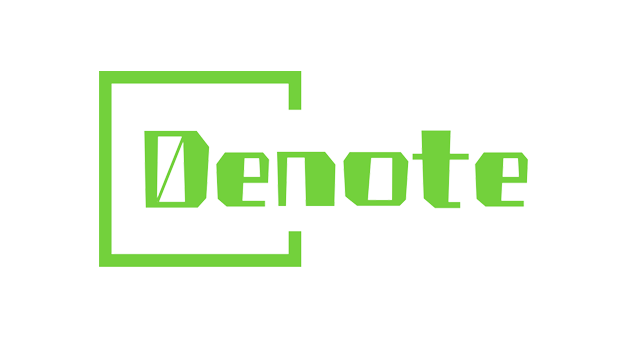 Release Notes
CATALOG
---
July 20th, 2023
Brand new UI and sharing experience!
Brand new page display, providing you with a smoother browsing experience for creativity.
Revamped sharing page - now you can access detailed information about the creativity without logging in. Rest assured, your creativity's security is guaranteed, and it won't be altered by non-team members.
July 5th, 2023
UI enhancement on the main site - it looks much better now.
Various minor feature optimizations.
June 19th, 2023
Introducing the brand new page design!!!
Feeling tired of the current look of the page? Exciting news: we have revamped the entire page interface! We have redesigned every element you see to provide you with the best visual experience possible.
But that's not all - we have also placed our official extension in a more prominent position. If you're a new user, we highly recommend using our official extension to ensure you have the best experience.
Lastly,We hope you enjoy using the page in its new version and have a delightful experience!
June 8th, 2023
Here comes more detailed information about the creatives!!!
Now, by using our extension for creative saving, you can access even more detailed information about the creatives.
The additional display data includes the creative's publisher information, the number of likes, comments, and shares, as well as the source of the creative, and more.
May 25th, 2023
Accidentally deleted it? No worries, you can easily recover it from the recycle bin.
We have provided each user with a recycle bin, allowing you to retrieve your own creatives after accidental deletion.
Not only individual creatives but also your folders and boards can be restored from the recycle bin, giving you peace of mind when performing deletion operations.
However, please be aware that the items placed in the recycle bin will be automatically permanently deleted after 30 days.
May 17th, 2023
We have fixed some minor issues with the sharing feature, and you can now correctly see the number of tags associated with the shared creatives.
May 12th, 2023
Not sure how to use it? Check out the Sample Folder!
Now every user will have a Sample Folder to store some creative materials we provide for you, so that new users can learn how to create, filter, comment, tag, and perform other operations on their own creatives.
All the creatives under the Sample Folder will be reset to their original status after you log out, so you don't need to worry about how to recover them.
May 8th, 2023
Use the filtering feature to quickly find the creative ideas you want
Now you can filter your creative ideas by platform, associated Board, tag type, material type, and update time, and you can do it from anywhere on the platform.
April 27th, 2023
Real-time collaboration updates keep you informed of what your team members are doing
Performing the following actions will send notifications to you and your team: sharing folders, modifying folders, deleting folders, adding boards, modifying boards, deleting boards, changes to member permissions, removing member permissions, comments mentioning you (@-mentions), regular comments, and moving creative ideas.
Messages will be sent to designated users in real-time, and you can click on the notifications you receive to view detailed information.
April 18th, 2023
More standardized usernames: You can no longer use illegal characters when changing your username.
Added a popup prompt for deletion: There will be a more noticeable prompt when deleting, to prevent you from accidentally deleting something.
Optimized Tag display in boards: The arrangement and display of creative ideas in boards are now more aesthetically pleasing.
Deleted creatives are now moved to the default board, where you can recover any creatives that were accidentally deleted.
April 11th, 2023
We have implemented data isolation for the same creative ideas, so you can safely copy other people's creatives without worrying about data interference between them.
April 6th, 2023
We have added a password reset function. If you forget your password, you can reset it in the settings center.
We have updated the deletion prompts so you can now more clearly understand what will happen after deletion.
We have optimized the layout, so you can now more clearly see various information about your creative ideas.
March 17th, 2023
The sharing page now supports mobile devices.
After sharing a link, we have added the name of the shared content, so you can have an idea of what the content is before opening the shared link.
We have also improved the loading error prompt, making it more noticeable.
March 10th, 2023
Share your creativity and make your team more vibrant
Click the share button on a creative idea to share a single creative idea; click the share button on a Board to share all the creative ideas within the Board.
You can share your creativity with confidence, as only specific users within your team can make changes to it.
Looking for inspiration on TikTok?
With our new plugin: DN Save, you can save any video or image from TikTok to Denote.
February 14th, 2023
You no longer have to be troubled by too many tags, as we have launched a more convenient Tag management system.
We have updated the color scheme of the main website, with unified color management to provide a better visual experience for you.
We have also optimized the permissions for each role, making the boundaries between each permission more clear.
Finally, we have replaced non-standard icons with more intuitive ones, making them easier to understand.
February 8th, 2023
Start your creative collaboration with Denote
Upload videos or images to begin your creative collaboration journey.
Create multiple folders and boards to differentiate your creative collaboration types.
Use permission management to manage ideas with your team.
Comment directly on your ideas to communicate progress with your team in a timely manner.