How to Use Denote
Denote is the best way to save, manage, and share creative inspiration. This is a guide on how to get started with Denote to accelerate your creative work.
Getting Started:
1. Create an account: Visit the Denote registration page, where you can create an account using your email address and password, or sign up and log in with your Google account.
2. Download the Denote Chrome Extension: Visit the extension website to install the Denote official Chrome extension. After installation, the extension will automatically connect to your Denote account that is logged in to your current Chrome browser. Now, when you view videos in TikTok or TikTok Creative Center, you will see a "Save to Denote" button. By click the button, you can save videos on TikTok to Denote.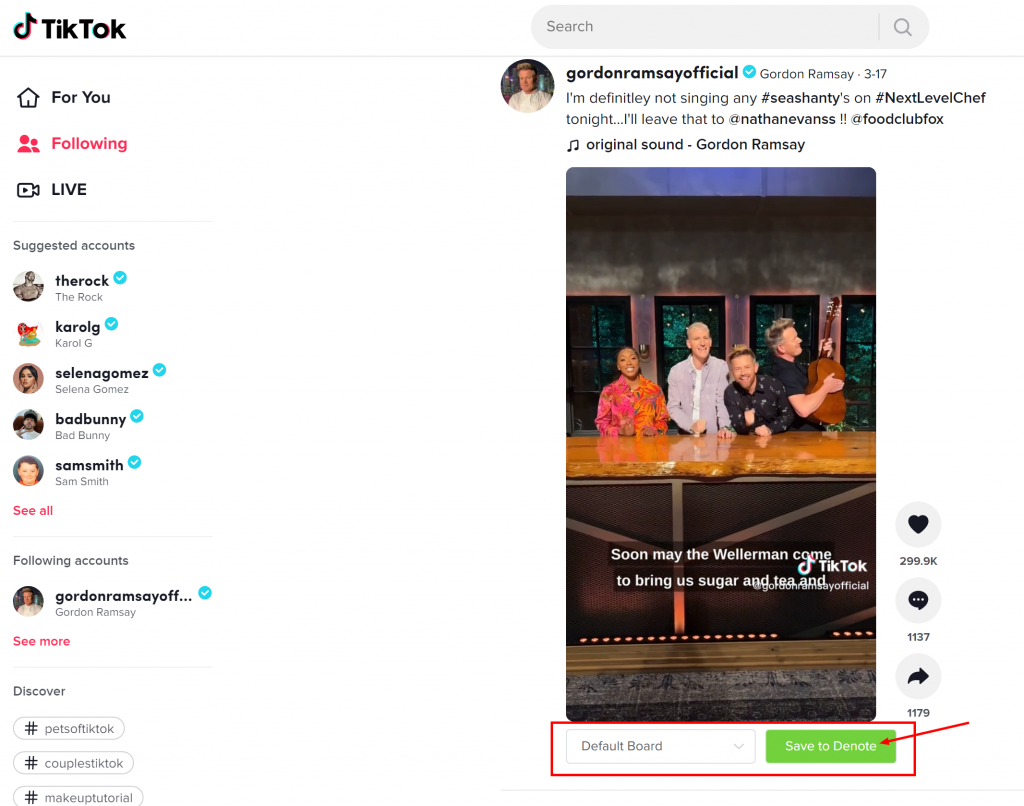 How to Save Creatives:
1. Upload Locally:
In the upper right corner of the My note or Board interface in Denote, you can see the "Add New Creative" button. Clicking it will open the Add Creative popup.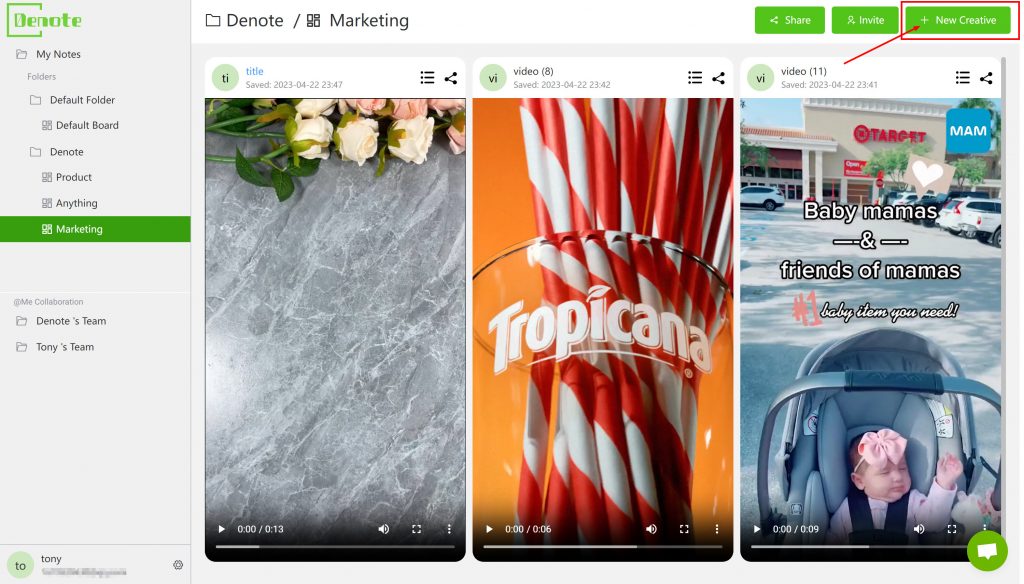 In the Add Creative popup, you can upload your creatives from your local device, supporting image or video uploads, with a maximum file size of 100MB.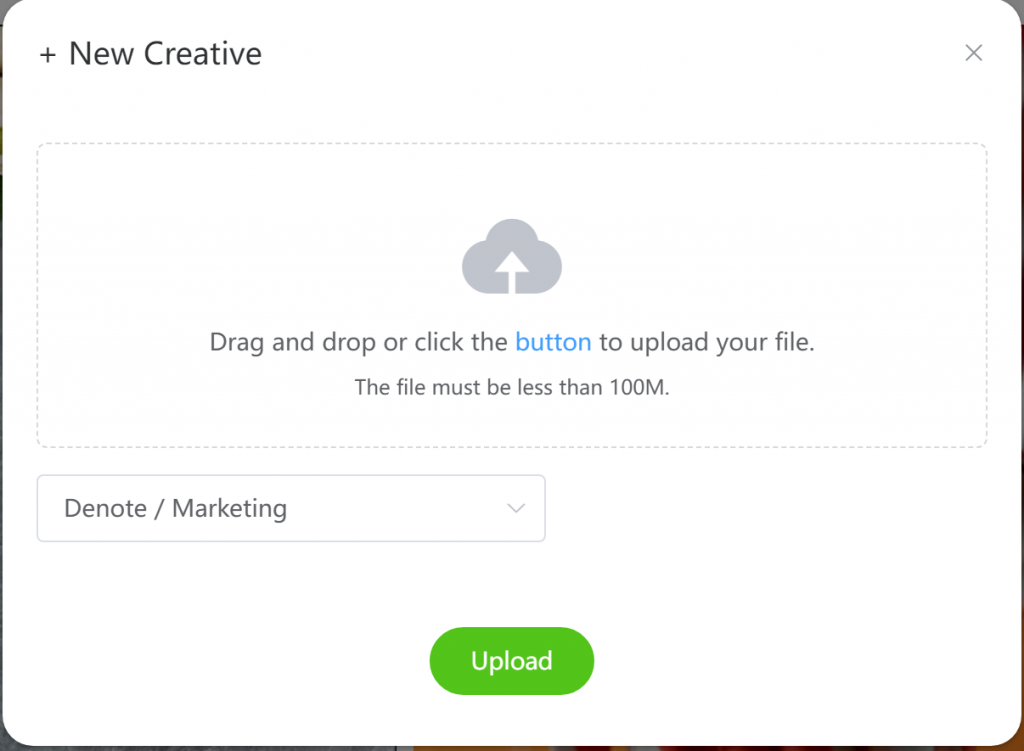 2. Save via Extension:
a. First, make sure you have installed the Denote official Chrome extension.
c. Click on a creative video of interest to view the video details.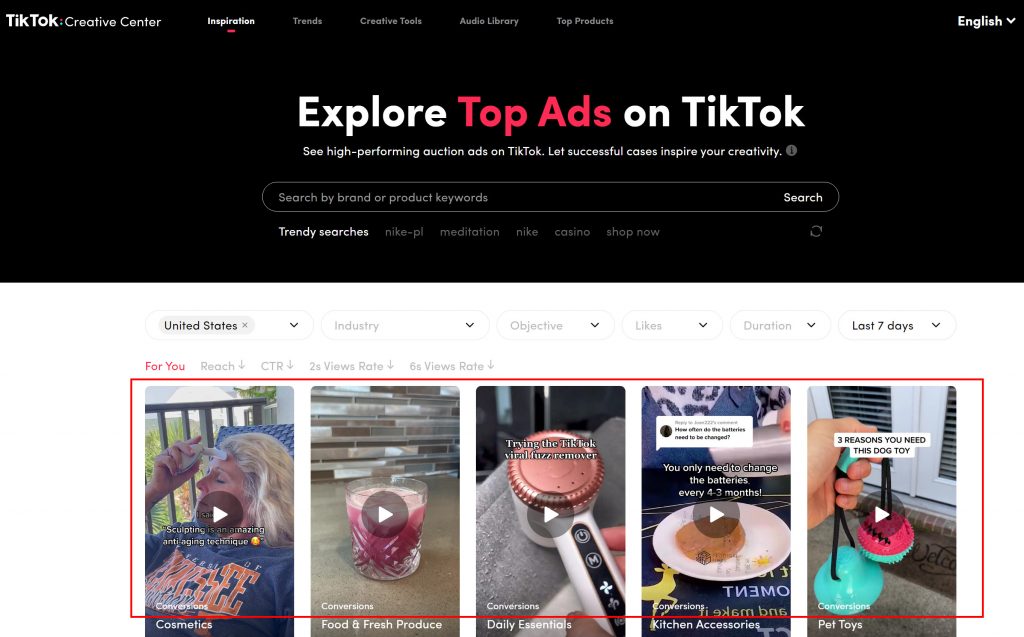 d. On the video details page, click the "Save to Denote" button to save the video to your Denote board.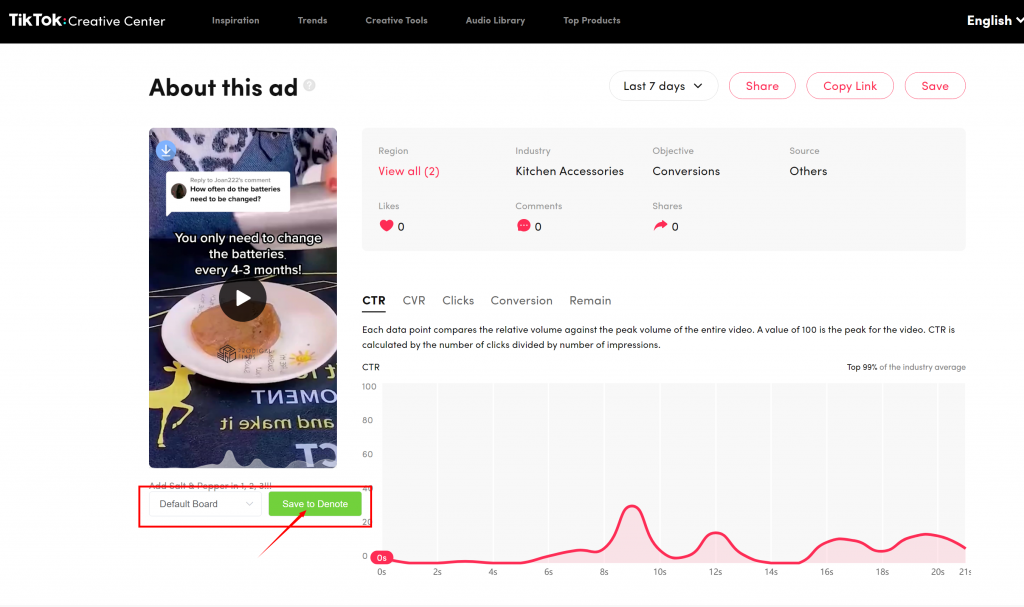 e. The Denote extension supports saving creatives from the following platforms:
Facebook Ad Library (Coming Soon)
Facebook Organic (Coming Soon)
Instagram Organic (Coming Soon)
LinkedIn (Coming Soon)
YouTube Ads (Coming Soon)
How to Manage Creatives:
1. Folders and Boards:
a. My note: All saved creative materials will be displayed in My note.
b. Boards: You can create different boards to save different types of creative materials. Boards are usually named after the product or project.
c. Folders: A folder can contain multiple boards. Folders are usually named after the customer, product, or team.
d. @Me Collaboration: Shows folders and boards that other people are collaborating with you on. You can click the Invite button in the upper right corner of the board to invite collaborating members.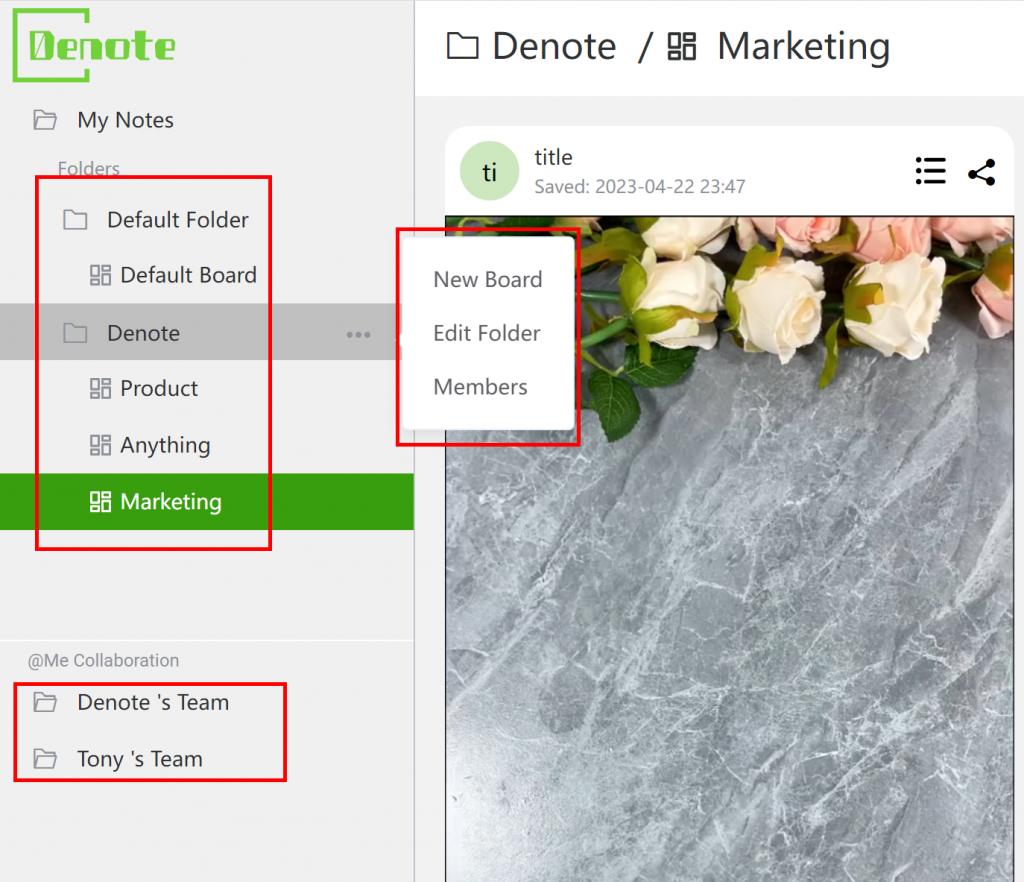 2. Creative Details:
a. Clicking the button in the upper right corner of the creative will open the creative details popup.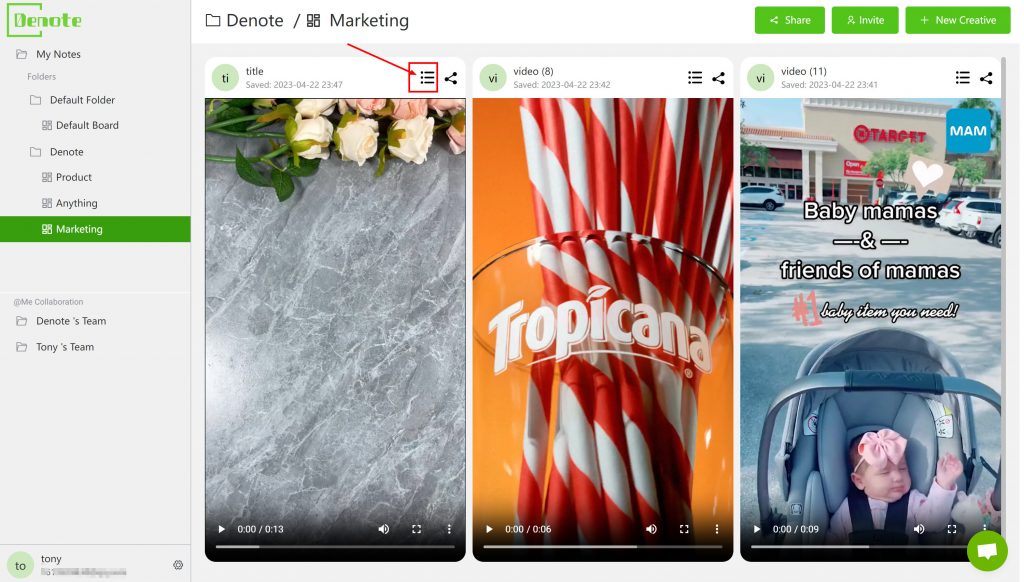 b. In the creative details, you can check or modify the name for the creative, or modify the board to which it belongs.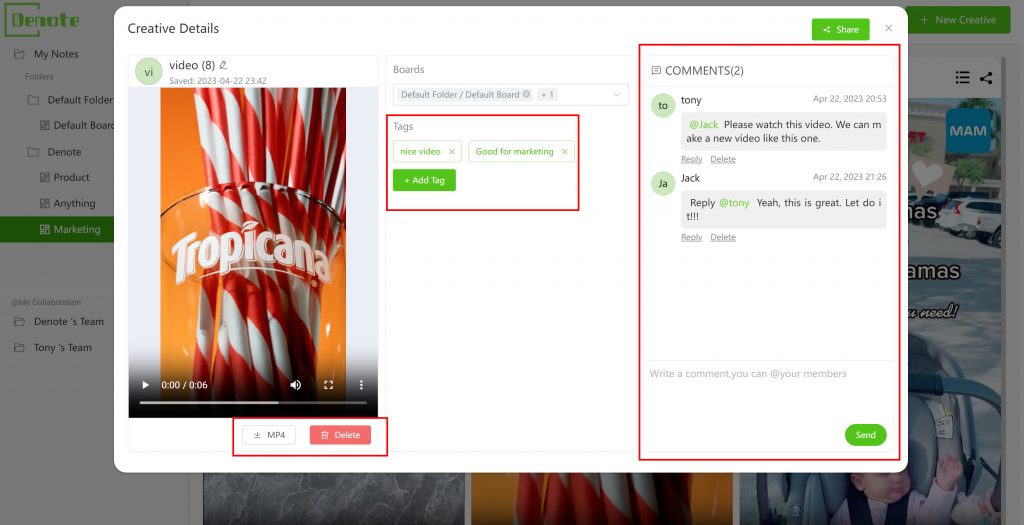 c. Other Items in the Details Modal
Tags - These are customizable fields that allow you to easily filter your ads in the future.
Comments - Add comments to highlight key takeaways from the creative. You can @ your teammates in the comments so that they can be notified.
Download - Save the creative directly to your computer.
Share - Generate a public link that can be shared with your team or clients using the share button.