What is an Ad Button? Use Denote to Save Ads for Your Ads Library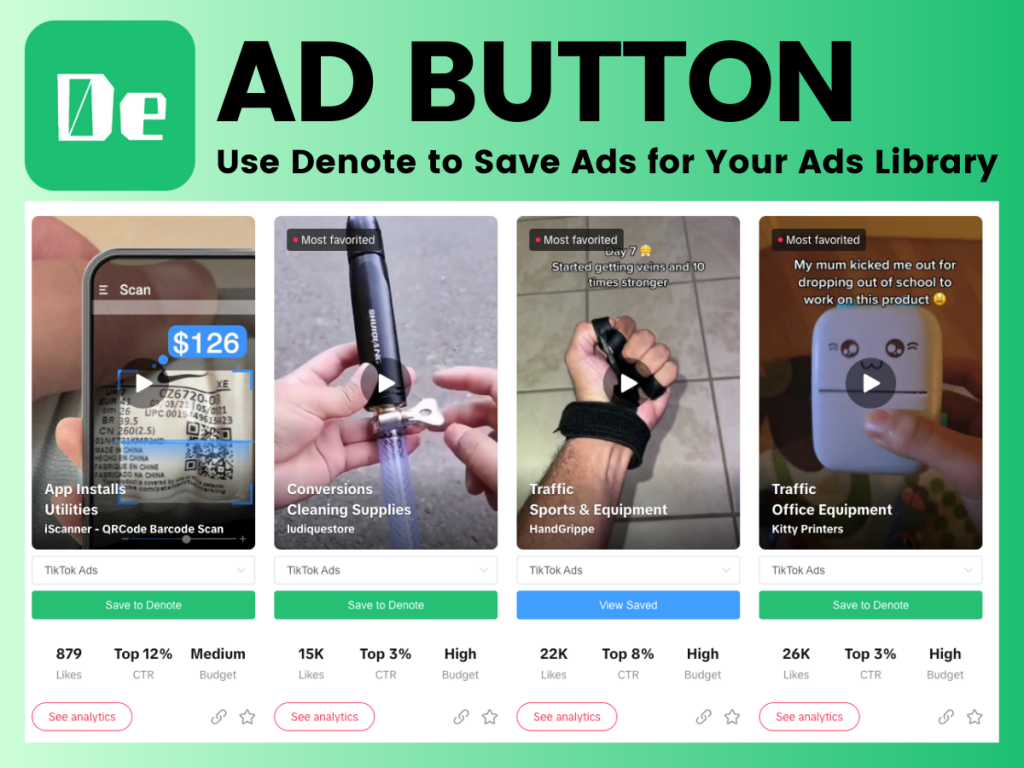 Contents
---
Introduction
In the age of digital advertising, inspiration can come from anywhere. As a marketer, it's important to stay on top of trends and innovative ad campaigns. One easy way to do this is by using an ad button to save ads that catch your eye to an ads library for future reference.
What is an Ad Button
An ad button is a browser extension that allows you to save ads from platforms like Facebook, Instagram, Tiktok, and Pinterest with one click. Once installed, an icon will appear on your browser while browsing these sites. When you come across an ad you want to save, simply click the button to save it directly to your library.
What is Denote
Denote is a software that provides marketers with an ad button and integrated ads library. With Denote, you can save ads from leading platforms like TikTok, Instagram, Facebook, and Pinterest seamlessly to organized boards.
Denote's key value proposition is to level up creative workflows for marketers. By centralizing inspiration from top platforms, Denote makes it simple for teams to align on winning ad creative.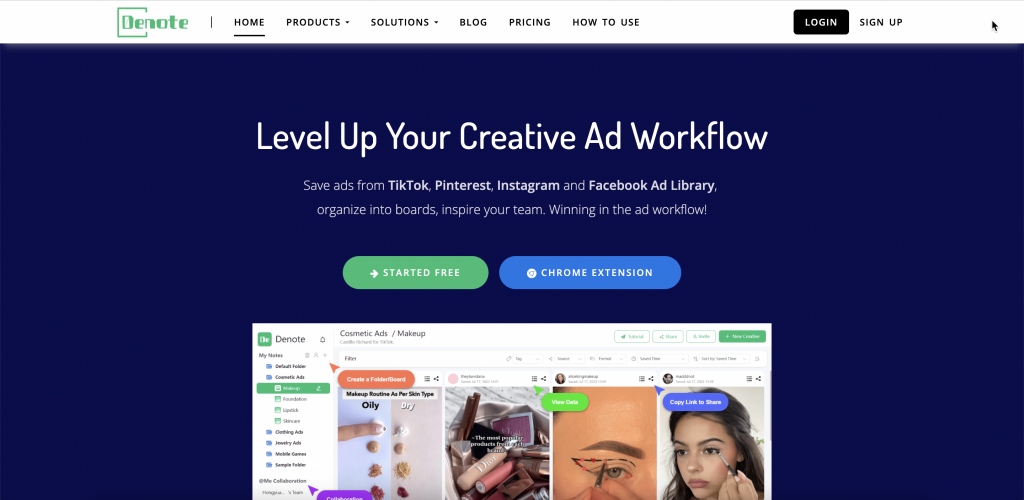 How to Use Denote to Save Ads for Your Ads Library
Here are the steps to start saving ads using Denote:
Install the Denote browser extension (Denote - Save TikTok & Facebook Ad). This will add the ad button icon to your browser.
Browse ad platforms and click the Denote button when you see an ad you want to save. This captures the ad creative and data.
The ad will be automatically saved to your Denote account. You can organize ads into custom boards.
Share boards with colleagues and export ads to review and analyze creative. Align on what's working to inspire your next winning campaign.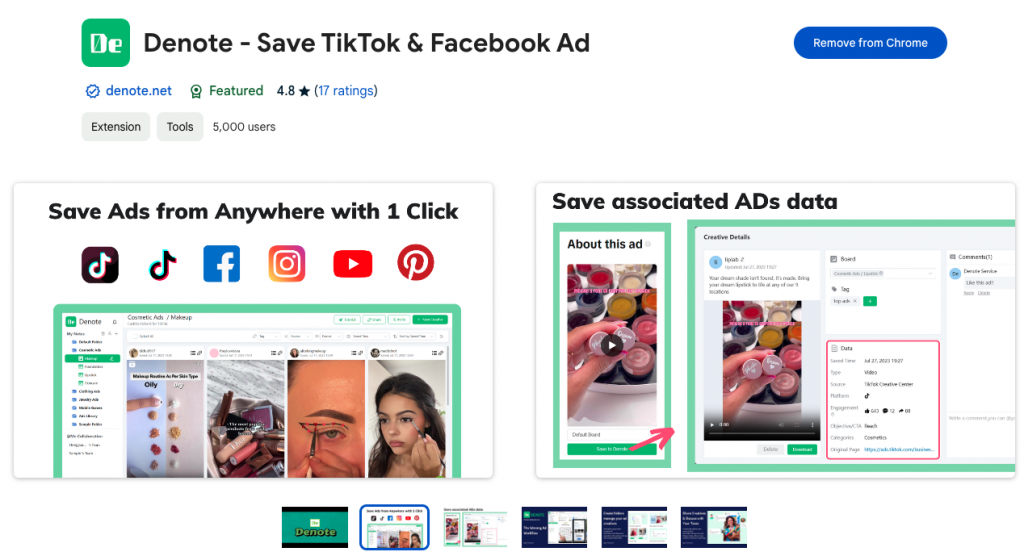 With Denote, you can build a centralized library of high-performing ads from leading platforms. This makes it easy to stay on top of trends and leverage what's working to boost your campaign performance.
Conclusion
Using an ad button like Denote is a simple hack for marketers to stay inspired and access top-performing creative. With just one click, you can save ads from top platforms to your organized library.
Denote's ad button and integrated ads library solution streamlines discovering and sharing winning ad creative within your team. By aligning on what creative resonates, marketers can more quickly iterate on proven ad strategies.
Try using Denote or a similar ad button tool to level up your creative workflows today! An organized ad library is an invaluable asset for any digital marketer.