How to Save and Download Facebook Reels: A Comprehensive Guide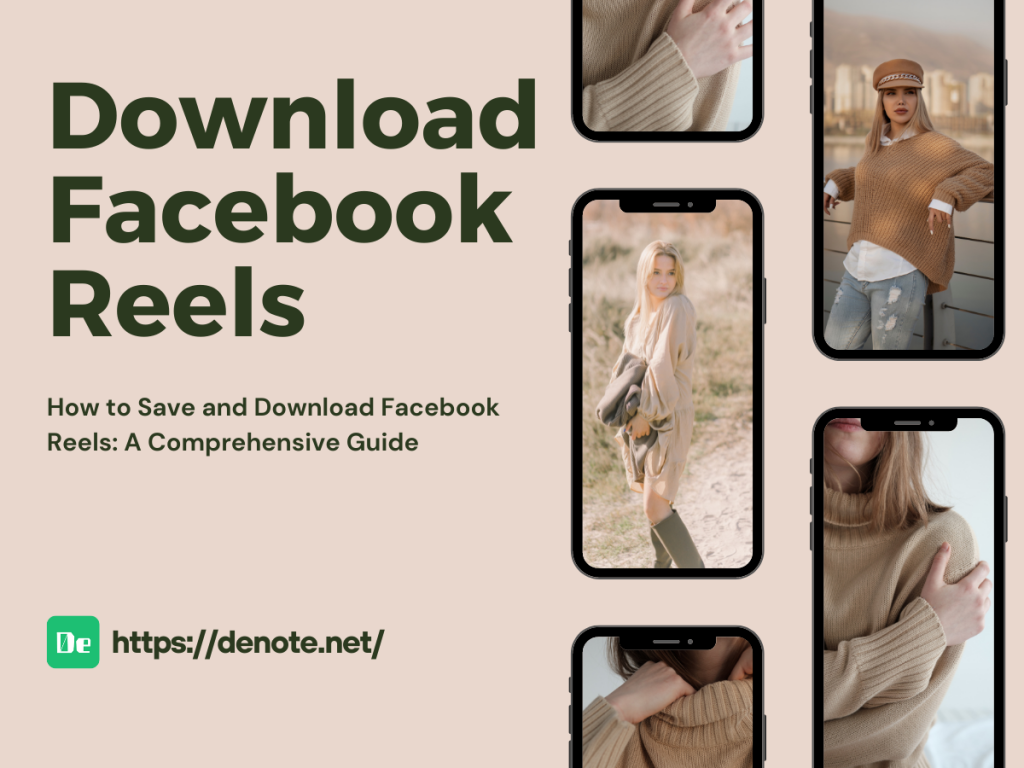 Contents
Introduction
Facebook Reels are short, fun videos that users can create and share. As Reels gain popularity, many want to know how to save and download them. This guide will explain what Reels are, why you may want to download facebool reel, and provide instructions on how to save Facebook Reels on desktop.
What is Facebook Reels
Launched in 2020, Facebook Reels are short videos up to 60 seconds long. They can include audio, effects, filters, and more. Users can make Reels directly in the Facebook app or upload pre-recorded videos. website: https://www.facebook.com/reel
Reels aim to compete with other short video formats like TikTok. They've quickly become a popular way to share content on Facebook.
Why Download Facebook Reels
There are several reasons why you may want to download Facebook Reels:
Watch them later without an internet connection
Save your favorite Reels to view again
Share downloaded Reels with friends
Use Reels in other videos or posts
Keep a backup in case the original gets deleted
Downloading Reels allows you to access and share content offline. It also gives you more control over the Reels you enjoy.
How to Find Reels on Facebook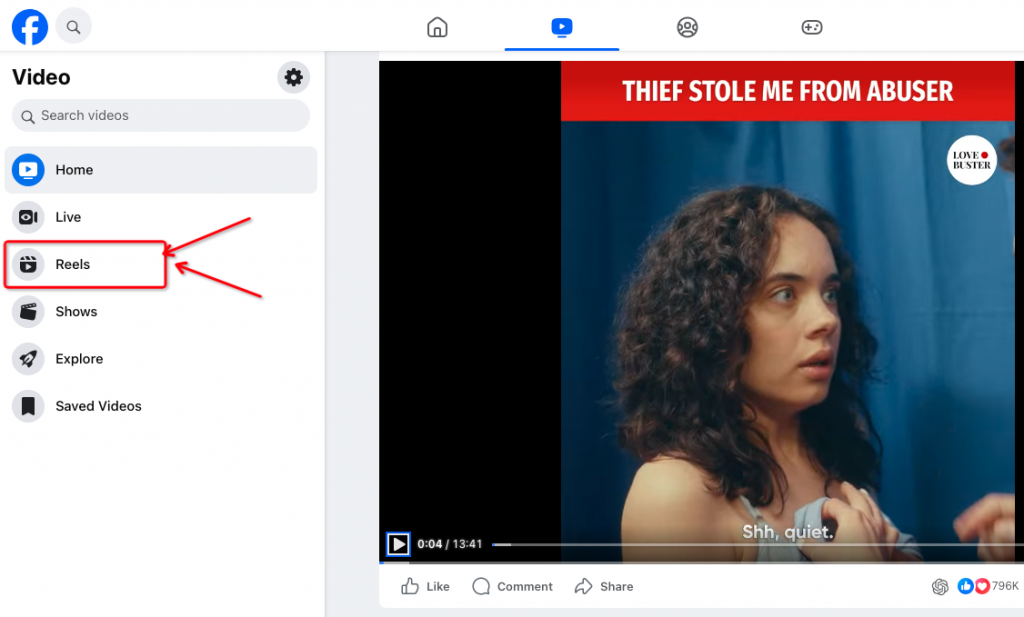 To view Reels, open the Facebook app or website. On mobile, tap the Reels tab. On desktop, find Reels in the sidebar, Watch tab, and in profiles. You can also search keywords or audio to find Reels to download.
How to Download Facebook Reels
You have a few options to download Reels on mobile and desktop.
Denote Extension: AdLibNote - Video Downloader for Facebook
The browser extension AdLibNote makes downloading Reels easy:
Step1: Install the AdLibNote extension for Chrome
Open your Chrome browser and go to the Chrome Web Store.
Search for "AdLibNote - Video Downloader for Facebook".
Click on "Add to Chrome" and confirm the installation.
Step2: Navigate to the Facebook Reel video you want to download.
Step3: Click the download button on any Reel to save.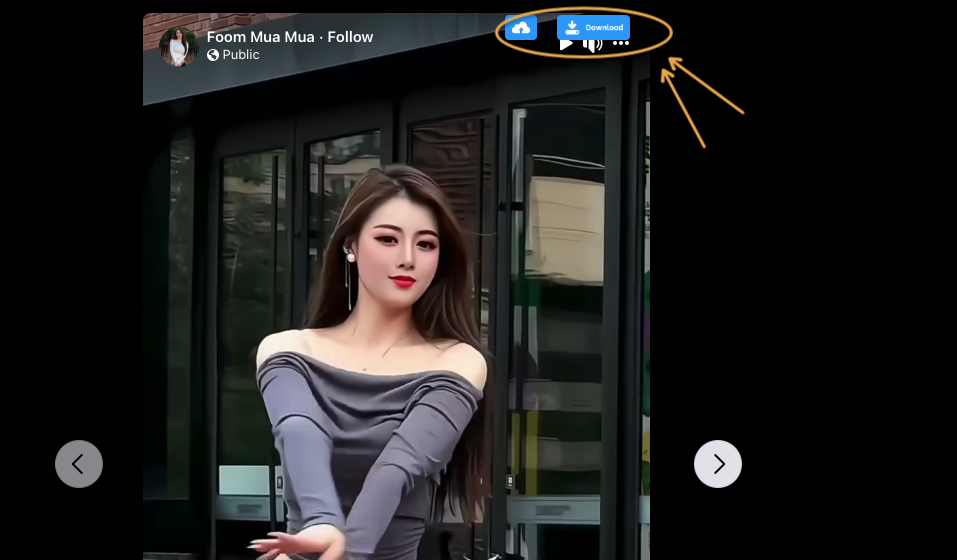 Online Tool: Download Facebook Reels Videos - Facebook Reel Downloader
Sites like Download Facebook Reels Videos also let you download Reels:
Step1: Copy the Reel URL you want to download.
Step2: Paste URL into the online tool's search bar.
Step3: Select quality and download.
Online tools offer quick single Reel downloads without installing anything new.
More Popular Questions About Facebook Reel
Similar to the previous question, Facebook currently does not offer a feature that allows users to see who viewed their Reels.
How to Find Saved Reels on Facebook
Locating your saved Reels on Facebook is simple:
1.Open Facebook and click on the three horizontal lines (menu) in the bottom-right corner.
2.Scroll down and select "Saved".
3.Here, you'll find a section for "Videos". Click on it to access your saved Reels.
Can You See Who Watched Your Reels on Facebook
As of now, Facebook does not provide a feature to see who watched your Reels. Privacy settings prohibit the sharing of this information.
How to See Who Viewed My Reels on Facebook
Similar to the previous question, Facebook currently does not offer a feature that allows users to see who viewed their Reels.
How Much Does Facebook Reels Pay Per 1000 Views
The earnings from Facebook Reels can vary. It's influenced by factors like audience engagement, ad revenue, and geographic location. While there isn't a fixed rate, creators can monetize their content through Facebook's partner program.
Descargar Reel de Facebook and Descargar Reels de Facebook
Para descargar Reels de Facebook, puedes utilizar herramientas gratuitas como "Facebook Reel Downloader" o extensiones de navegador como AdLibNote. Estos recursos permiten descargar videos de Facebook de forma rápida y sencilla.
Facebook Reel Download and Facebook Reels Downloader
Utilizing tools like AdLibNote or online platforms such as "Facebook Reel Downloader" offers a convenient way to download Facebook Reels. With just a few clicks, you can save your favorite videos for offline viewing.
Saved Reels on Facebook and Download Facebook Reels
To access your saved Reels on Facebook, navigate to the menu in the bottom-right corner, click on "Saved", and then select "Videos". From there, you can re-watch your saved Reels. If you want to download them, consider using a free Facebook Reel downloader like AdLibNote.
Ad Button and AdLibNote
The Ad button is a prominent feature on Facebook that allows users to boost their posts through paid advertising. On the other hand, AdLibNote is a browser extension designed to assist in downloading videos from Facebook, making it an invaluable tool for users looking to save engaging content.
Conclusion
Downloading Facebook Reel videos is a simple process, thanks to the various tools and extensions available. Whether you prefer using browser extensions like AdLibNote or online tools, you now have the knowledge to enjoy your favorite Reels anytime, anywhere. Happy viewing!