How to Download Apple Search Ads From Ad Repository?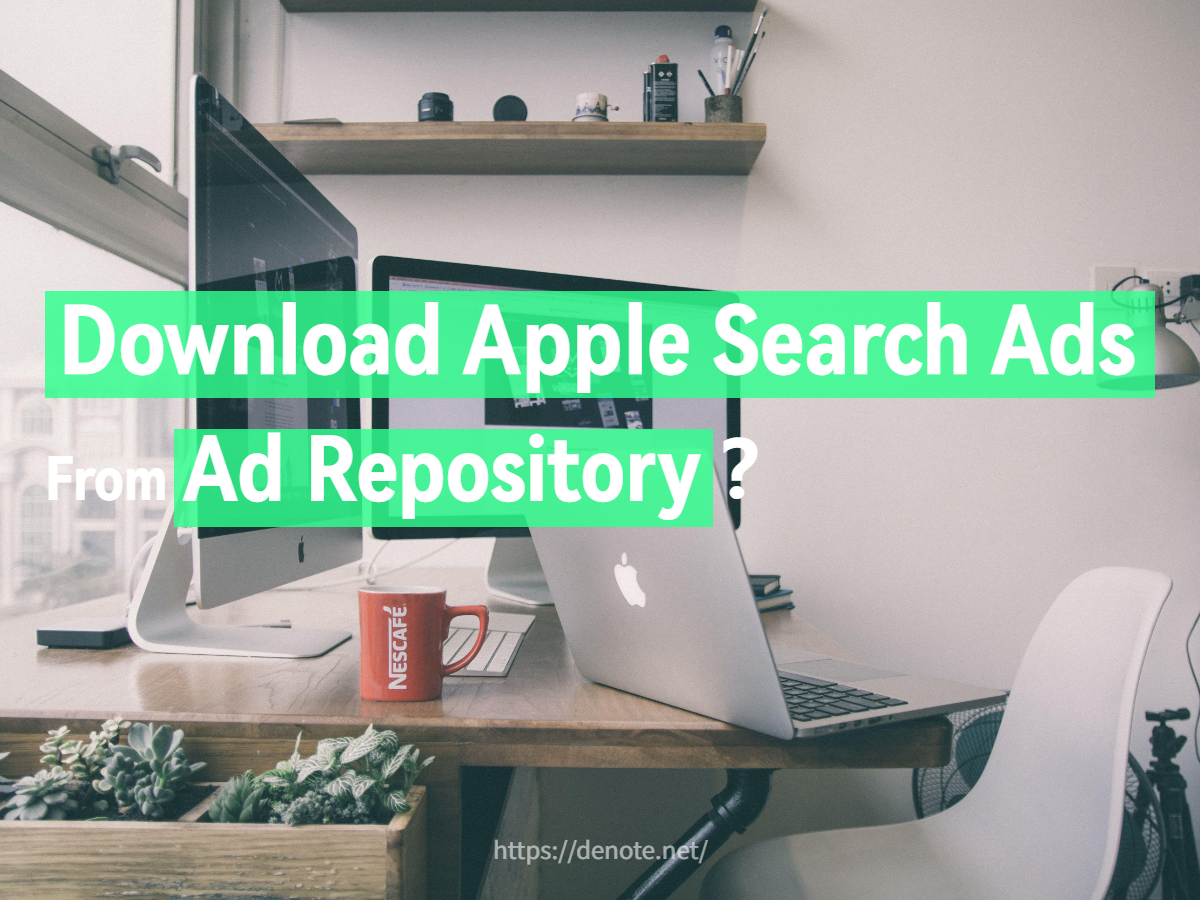 Content
Introduction
In today's digital age, getting your mobile app discovered can be a daunting task. With millions of apps competing for attention in Apple's App Store, standing out from the crowd is more critical than ever. Fortunately, Apple provides a powerful solution for app developers and marketers: Apple Search Ads (ASA).
What Are Apple Search Ads?
Apple Search Ads is Apple's proprietary advertising platform designed to help app developers promote their apps within the App Store's search results. It's a cost-effective way to boost your app's visibility and drive downloads from users actively searching for new apps.
Imagine this: You've developed an amazing app, packed with innovative features, and a sleek user interface. It has the potential to make people's lives easier, more entertaining, or more productive. However, even the most exceptional apps won't thrive if they remain hidden in the depths of the App Store.
This is where Apple Search Ads come into play. They offer a direct route to your target audience when they are most engaged and actively seeking solutions your app can provide. By bidding on relevant keywords and crafting compelling ad creatives, you can ensure that your app appears at the top of search results, increasing its discoverability and driving organic growth.
How Do Apple Search Ads Work?
Understanding the basics of how Apple Search Ads function is crucial before delving into optimizing your campaigns. Here's a simplified breakdown:
1. Keyword Targeting
Advertisers bid on specific keywords relevant to their apps. When a user searches for those keywords in the App Store, the ads appear at the top of the search results.
2. Ad Placement
Apple Search Ads can appear in various locations within the App Store, including the search results, the "Today" tab, the search bar, and even on product pages.
4. Budget Control
Advertisers have full control over their daily or lifetime budget, ensuring they only spend what they're comfortable with.
5. Cost-Per-Click (CPC)
You're charged only when a user clicks on your apple ads, making it a cost-effective advertising solution.
Ad Repository - Good News For Apple Search Ads
Apple released an Ad Repository for Apple Search Ads in August 2023. This significant update introduced compelling metrics, offering valuable insights into the user engagement levels across European Union countries.
The Ad Repository offers comprehensive apple ads details, including the app's name, developer, ad placement, and various apple ad formats (e.g., "Icon Ad," "Icon + Asset Ad," and more).
How to Download Apple Search Ads From Ad Repository ?
Ad Repository is a exciting platform for Apple Search Ads marketers. Then how to download Apple Search Ads from Ad Repository?
Denote - Save Ads From Everywhere is an amaing ads downloader tool to download apple ads. You can easily download Apple Search Ads from Ad Repository with one click using it.
The Denote tool is an effective material gathering tool to save ads from everywhere. Not only does it support downloading Apple Search Ads, but it also allows you to save ads and videos from multiple other platforms:
TikTok
TikTok Creative Center
TikTok Ad Library
FacebookFacebook Ad Library
Instagam
Pinterest
Youtube Ads (coming soon)
Google Ads Transparency (coming soon)
Use Denote to Download Apple Search Ads Step by Step
Step 1: Install the Extension
Start by installing the "Denote - Save Ads From Everywhere" Chrome extension from the Chrome Web Store.
Please make sure you have installed the Denote extension. Once installed, go to Apple Ad Repository.
Step 3: Save Apple Ads to Denote
After searching the apple ads you need, you will get a dropdown & a save button under every ads. The dropdown allows you to select what board you would like to save the ads to.
Before downloading Apple Search Ads, you'll need to register for a Denote account. Once the registration is completed, you can freely use the extension to save resources from Apple Ad Repository.
Step 4: Open Denote to Download Apple Search Ads
Go to Denote and select the ads you want to download. You can easily batch download Apple Search Ads.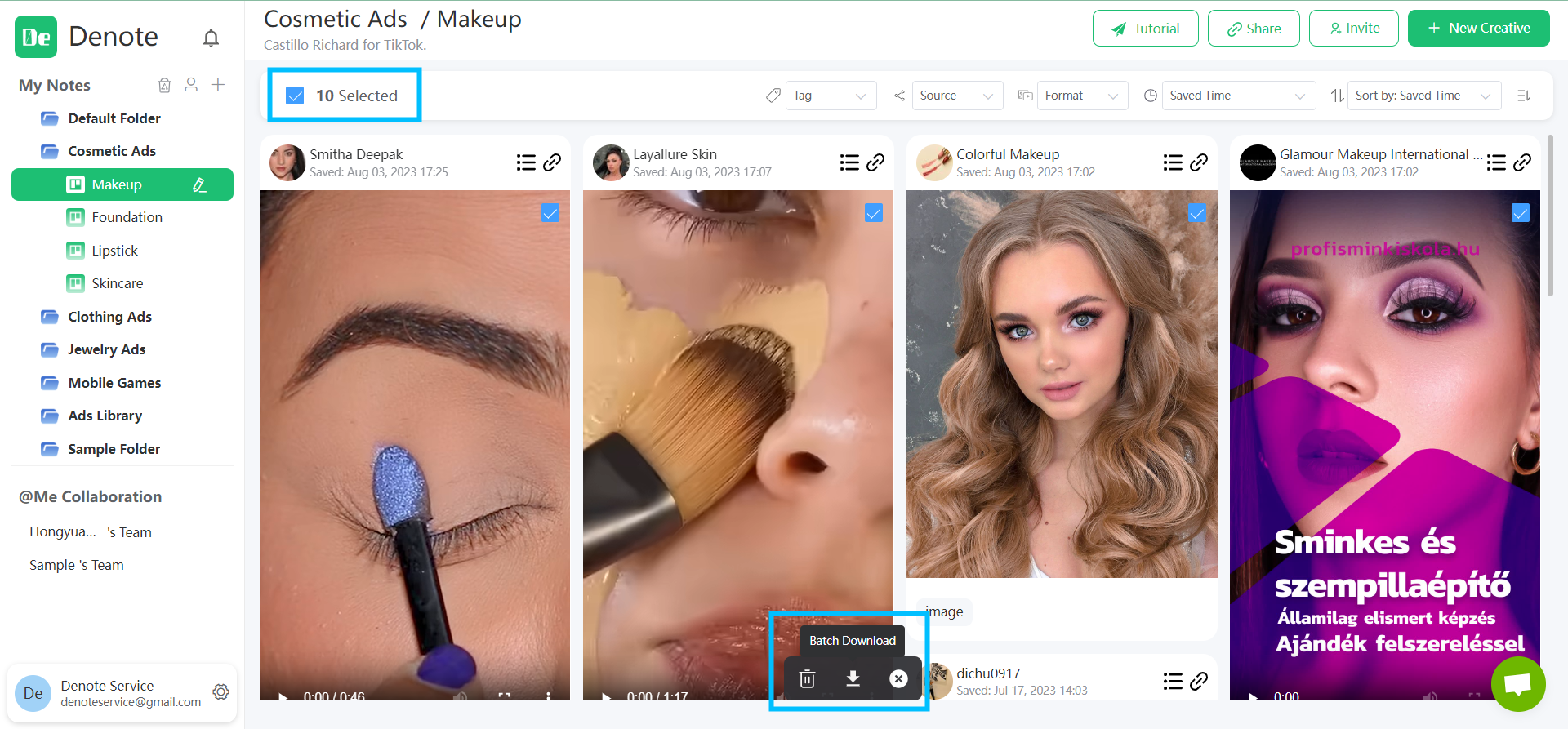 Conclusion
With the introduction of the Apple Search Ads, app developers and marketers gain a powerful toolkit to enhance their app's visibility and reach within the App Store. By following the simple steps outlined of using the "Denote - Save Ads From Everywhere" Chrome extension, you can efficiently download Apple Search Ads, ultimately driving growth and success for your mobile app.