How to Download Pinterest Video In One Click?
In the world of social media and visual inspiration, Pinterest stands out as a treasure trove of captivating images and videos. Especially for marketers and creators, Pinterest offers a plethora of content that sparks our interests and fuels our imaginations. But have you ever wished you could keep those inspiring videos and images for offline viewing or sharing? In this guide, we'll walk you through the process of downloading Pinterest video, ensuring you can enjoy your favorite content anytime, anywhere.
Introducing Pinterest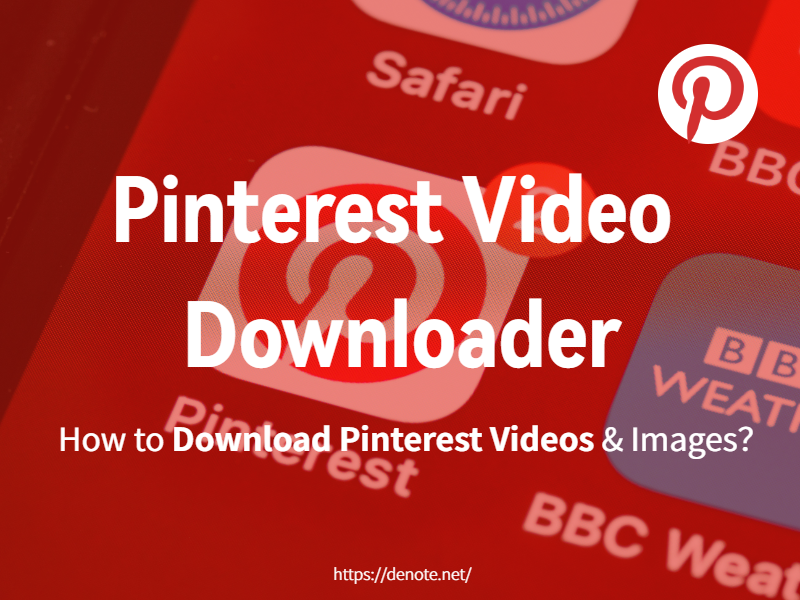 Pinterest, a dynamic and visually-driven platform, caters to a diverse user base that spans from individuals seeking inspiration to businesses aiming to showcase their offerings. With a focus on discovery through captivating imagery and creative content, Pinterest offers a unique digital space for both personal and professional exploration.
For marketers, Pinterest's standout feature is the ability to save and downloading Pinterest video & image. This offers access to inspiring content that can enhance campaigns and engagement.
How to Download Pinterest Video & Image?
Download Pinterest Image
It is esay to download images from pinterest.
First of all, open the pinterest website or app in your mobile.
Then go to the search box and do an image search. Then you will open the list of many pinterest images.
Select any image you want to download, then you will see an expand button on that image. Hover the button and click the "Download image". Or you can access the creative details page to download. Down!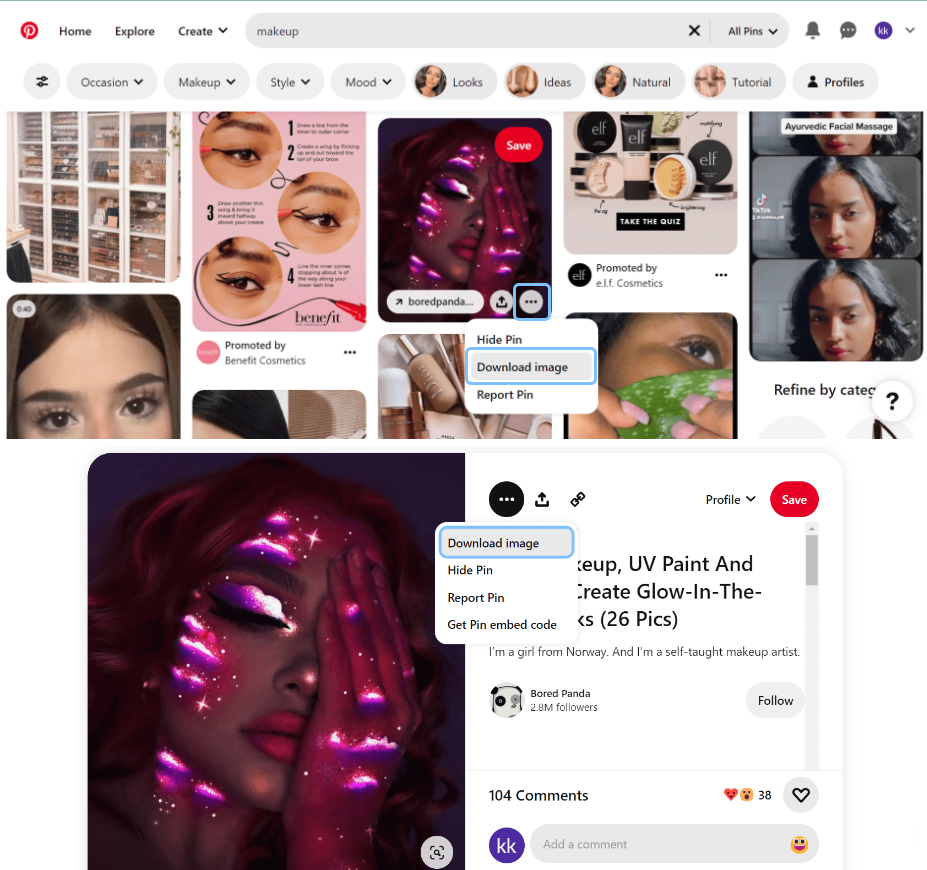 Download Pinterest Video
As you know, pinterest does not give any option to download video. But you can easily download Pinterest videos and images with the help of Pinterest video downloader.
Best Pinterest Video Downloader
I will tell you that the Denote tool is an effective material gathering tool to save ads from everything. Not only does it support downloading Pinterest videos, but it also allows you to save ads and videos from TikTok & Facebook & Instagram.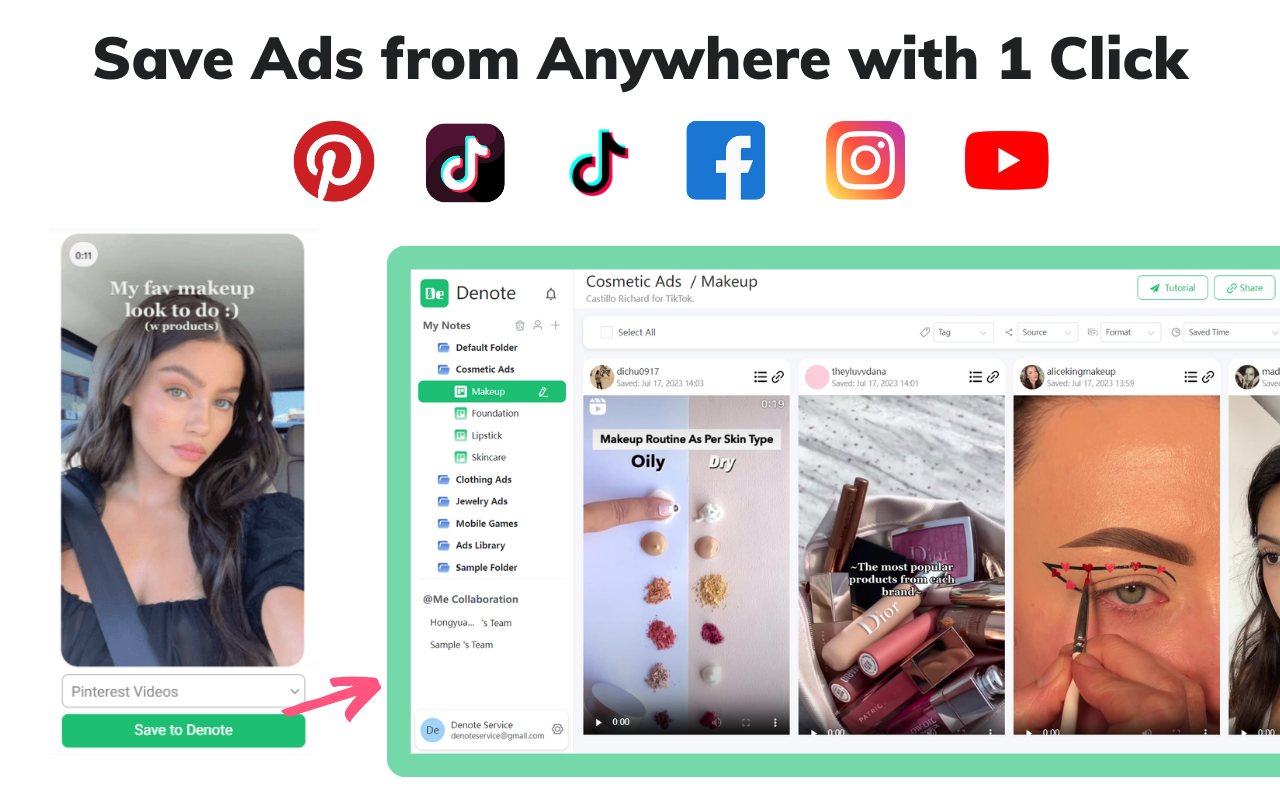 Features
High-Quality Downloads
Support for Downloading Various Formats: Videos, Images, GIFs
User-Friendly Interface and Fast Download Speed
Capability to Download Data from Multiple Platforms

Pinterest
TikTok
Facebook
Instagram
Why choose it?
When it comes to choosing a Pinterest video downloader, consider these advantages that set it apart from the rest:
Effortless One-Click Saving:

Unlike most tools that require copying links to third-party sites, our tool supports direct saving of Pinterest videos. No more hassle, just one-click video saving right from the Pinterest page.

Batch Downloading:

Support batch downloading multiple videos.

Comprehensive Data Preservation:

Save not only the creative content but also accompanying data such as the landing page and engagement metrics, making it a holistic solution for marketers.

Seamless board Creation:

Easily create a board for organizing content with a simple one-click function right on the pin user's homepage.

Organized Asset Management:

Categorize and manage your creative assets efficiently.
Choose a Pinterest video downloader that simplifies and enhances your Pinterest content management, and makes downloading Pinterest videos a breeze.
How to Use Pinterest Video Downloader?
Now I will tell you step to step how you can download Pinterest videos, gif and images.
Step 1: Install the Extension
Step 2: Go to pinterest.com
Please make sure you have installed the Denote extension. Once installed, go to pinterest.
Step 3: Save Creative to Denote
After searching the videos or images you need, you will get a dropdown & a save button under every creatives. The dropdown allows you to select what board you would like to save the video to.
Before downloading Pinterest video or image, you'll need to register for a Denote account. Once the registration is completed, you can freely use the extension to save resources from pinterest.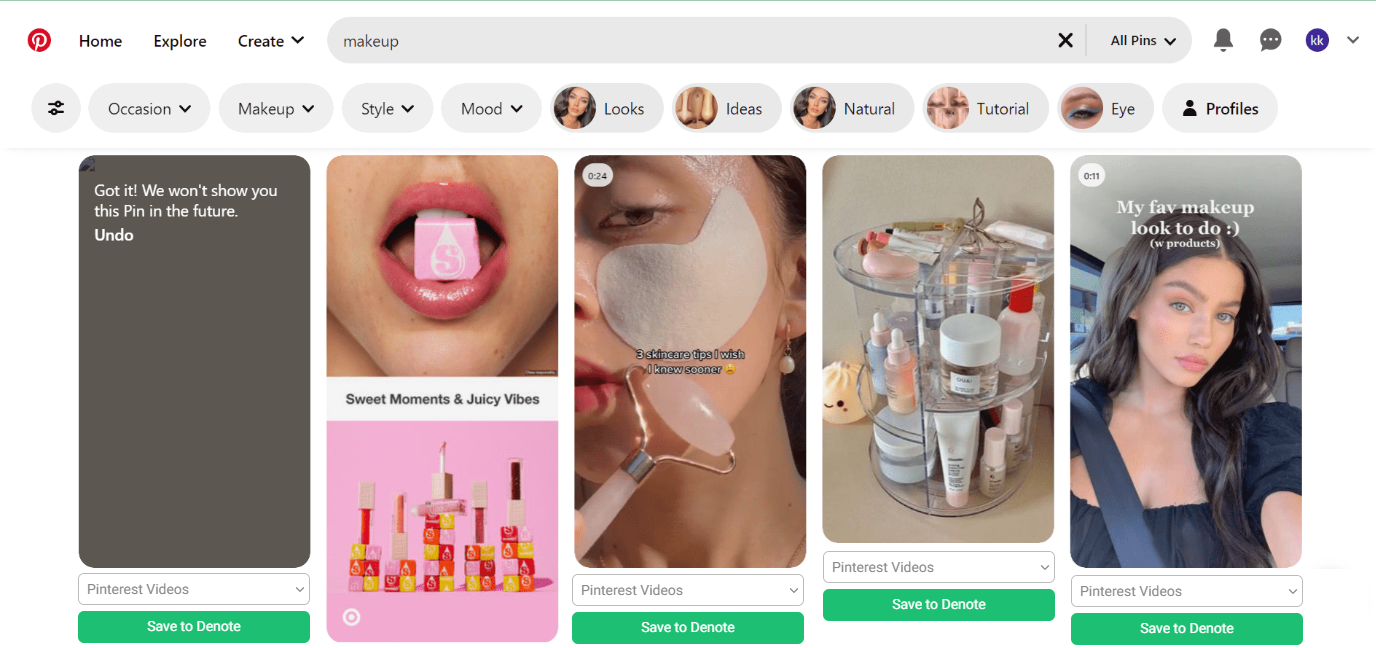 Step 4: Open Denote to Download Pinterest Video
Go to Denote and select the videos you want to download. You can eaisly batch download Pnterest videos or images.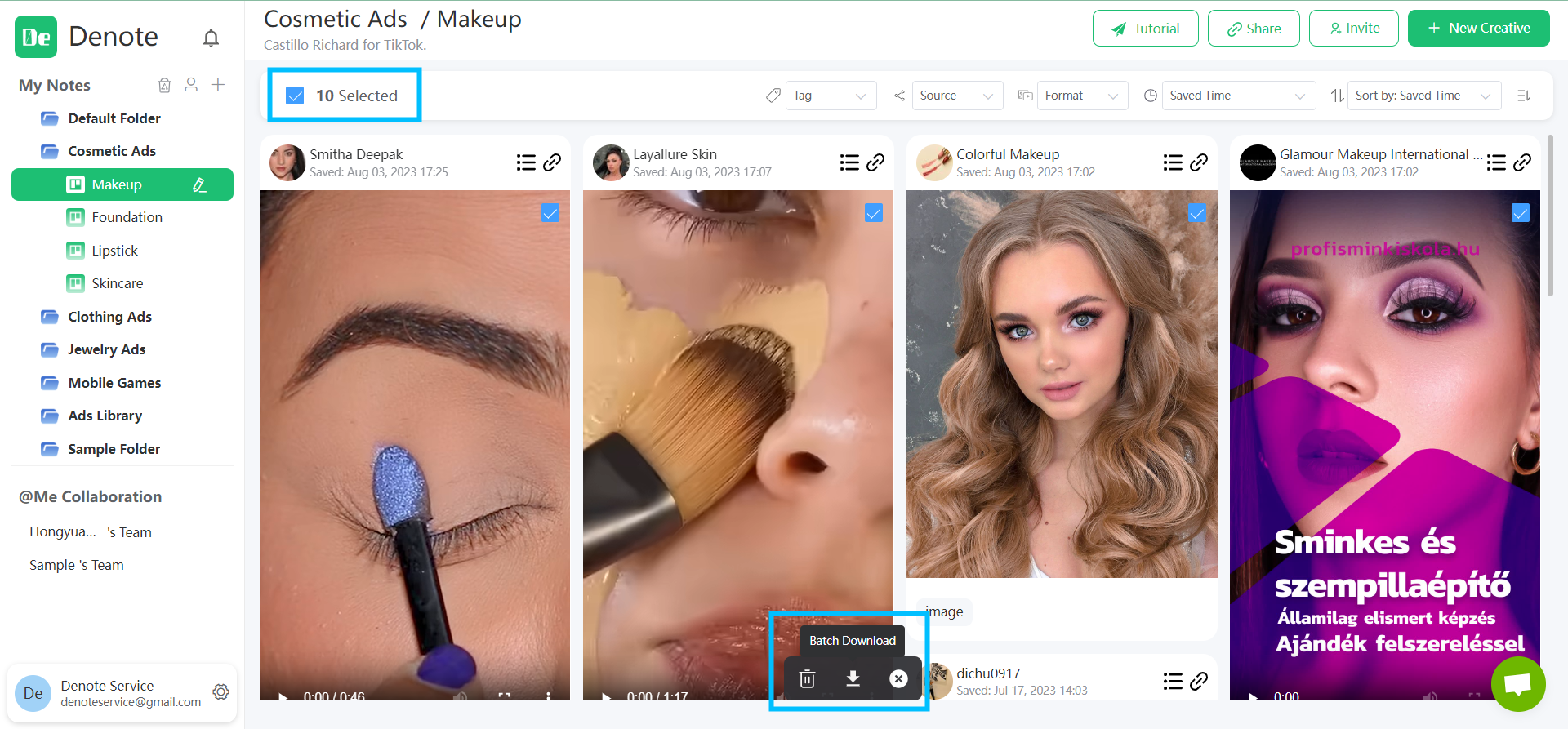 Exciting features! View Your Saved Pinterest Data
When you save pinterest video, it also include all the associated data from pinterest, allowing you to see the data:
Creator name
Text(Title,Description)
Engagement data
Landing page
Notes
Conclusion
Pinterest's visual charm doesn't have to remain confined to the platform. With the help of the Pinterest video downloader, you can transform captivating videos and images into downloadable content that you can enjoy offline or share with friends. Whether you're an avid pinner or a casual browser, this guide empowers you to harness the power of Pinterest's creativity and inspiration beyond the screen.