How to Download and Save BigSpy Ads and Reusing Winning Creatives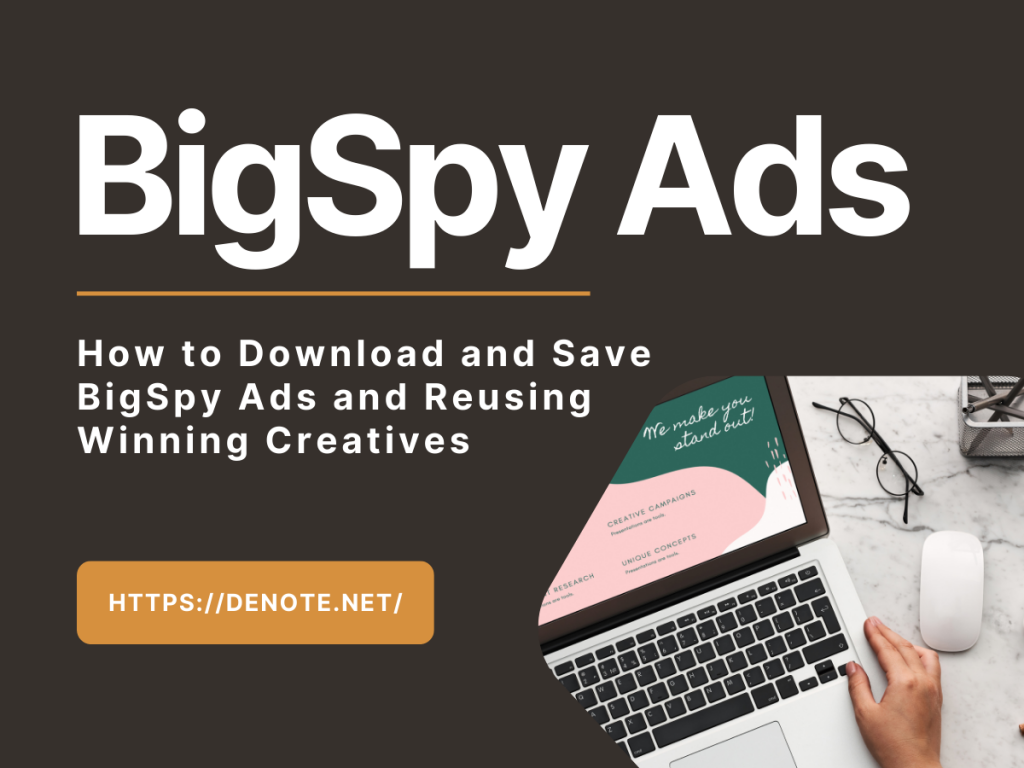 Contents
---
Summary
This article compares the platforms BigSpy and Denote, explaining how to leverage them to build a library of effective ad creatives for reusing across campaigns to save costs while maintaining performance.
It outlines what BigSpy and Denote are, their differences, the types of ads BigSpy offers, how to download BigSpy ads, and how to use Denote to organize and store downloaded BigSpy creatives.
What is BigSpy?
BigSpy is the #1 free ad spy tool, offering the best and most affordable ad creative library. It allows users to search and download pre-made, high-converting ads from Facebook, Instagram, YouTube, TikTok, Pinterest and more. With thousands of creatives available, BigSpy makes it easy to find relevant ads without expensive creative production.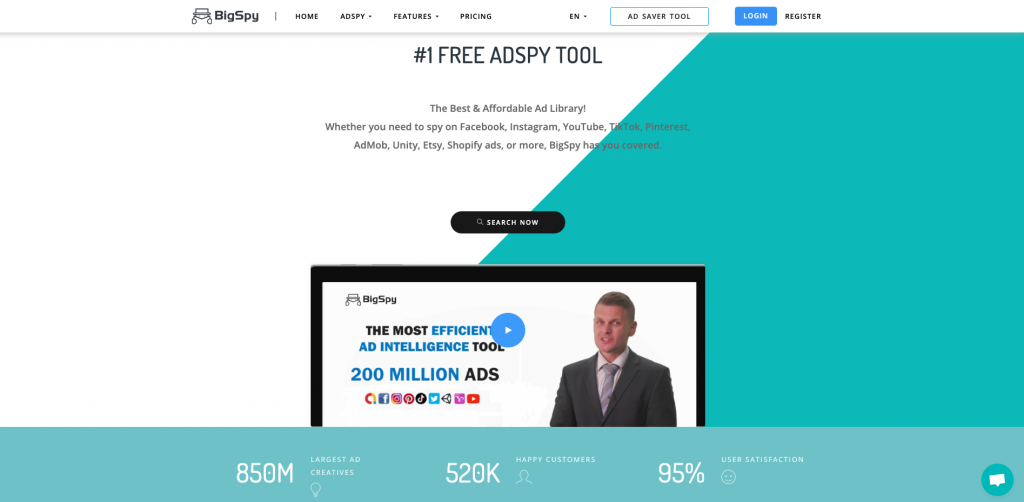 Denote vs BigSpy
While BigSpy offers a marketplace to download ready-made ads, Denote focuses on saving and organizing ads you find elsewhere. It allows you to save ads directly from platforms like TikTok, Pinterest, Instagram and Facebook to curate into inspirational boards. Denote supplements BigSpy by helping organize your growing ad creative library.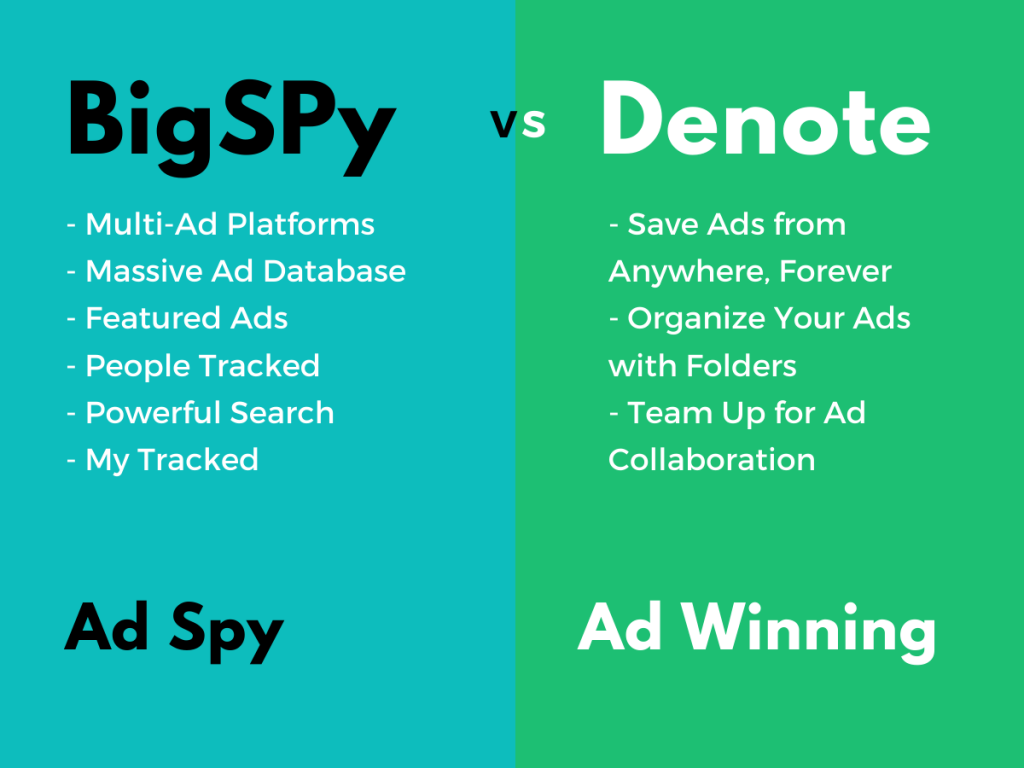 What kind of ads can I get on BigSpy?
BigSpy offers pre-made display, video, and mobile ads for all major platforms. This includes ads for Facebook, Instagram, YouTube, TikTok, Pinterest and more. Users can find relevant, high-quality creatives to align with their target audience and campaign goals.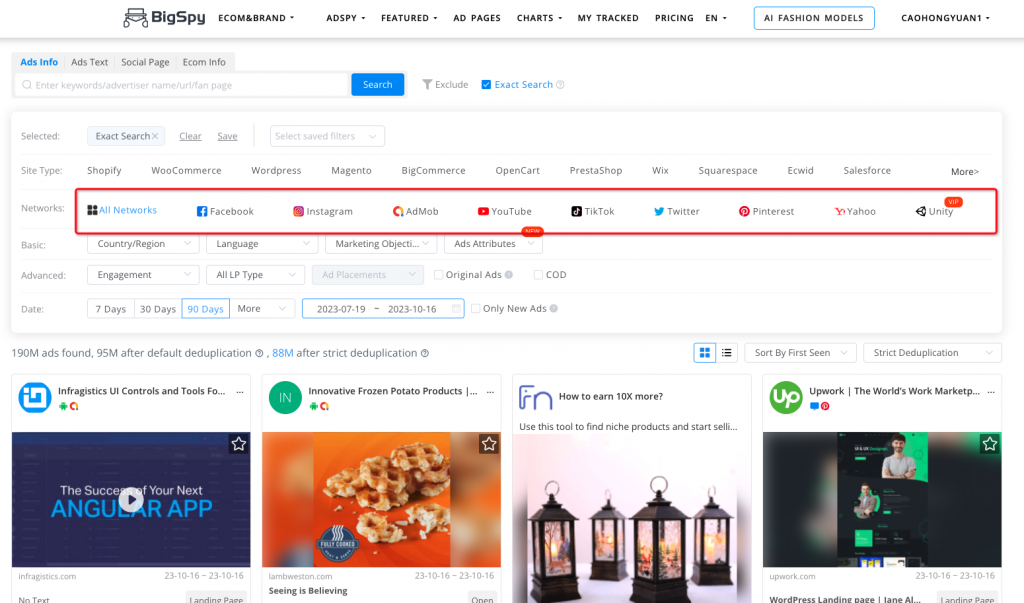 How to Download BigSpy Ads
BigSpy has a download button on its creative Ad page! Downloading top ads from BigSpy is simple:
Search/filter for high-performing creatives
Select desired ads and click the download icon
Save ad files in their original format to your computer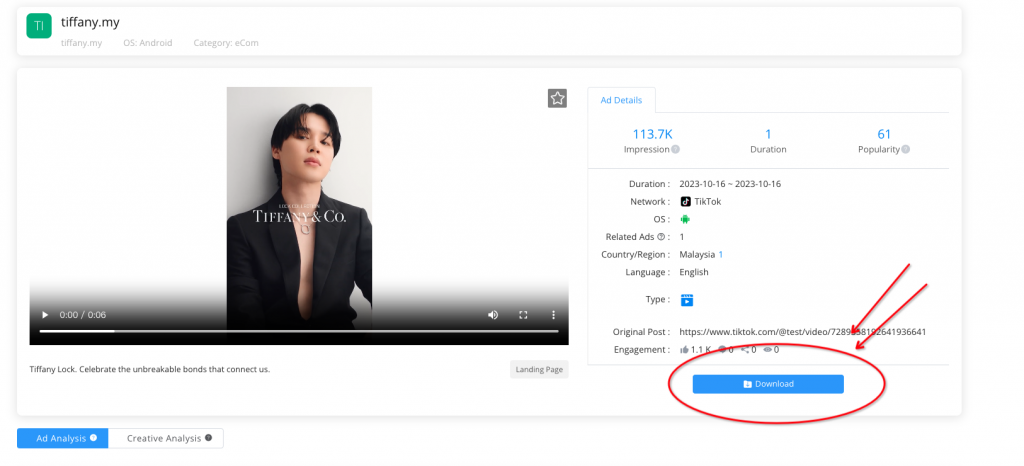 How to Use Denote to Save BigSpy Ads?
Denote can be used to organize and store the BigSpy ads you download:
Use Denote to Create project boards to categorize BigSpy ads by campaign, theme, etc.
Upload downloaded BigSpy creatives into suitable boards.
Share boards with team members to collaborate and inspire new ideas.
Drag creatives into new boards when repurposing for future campaigns.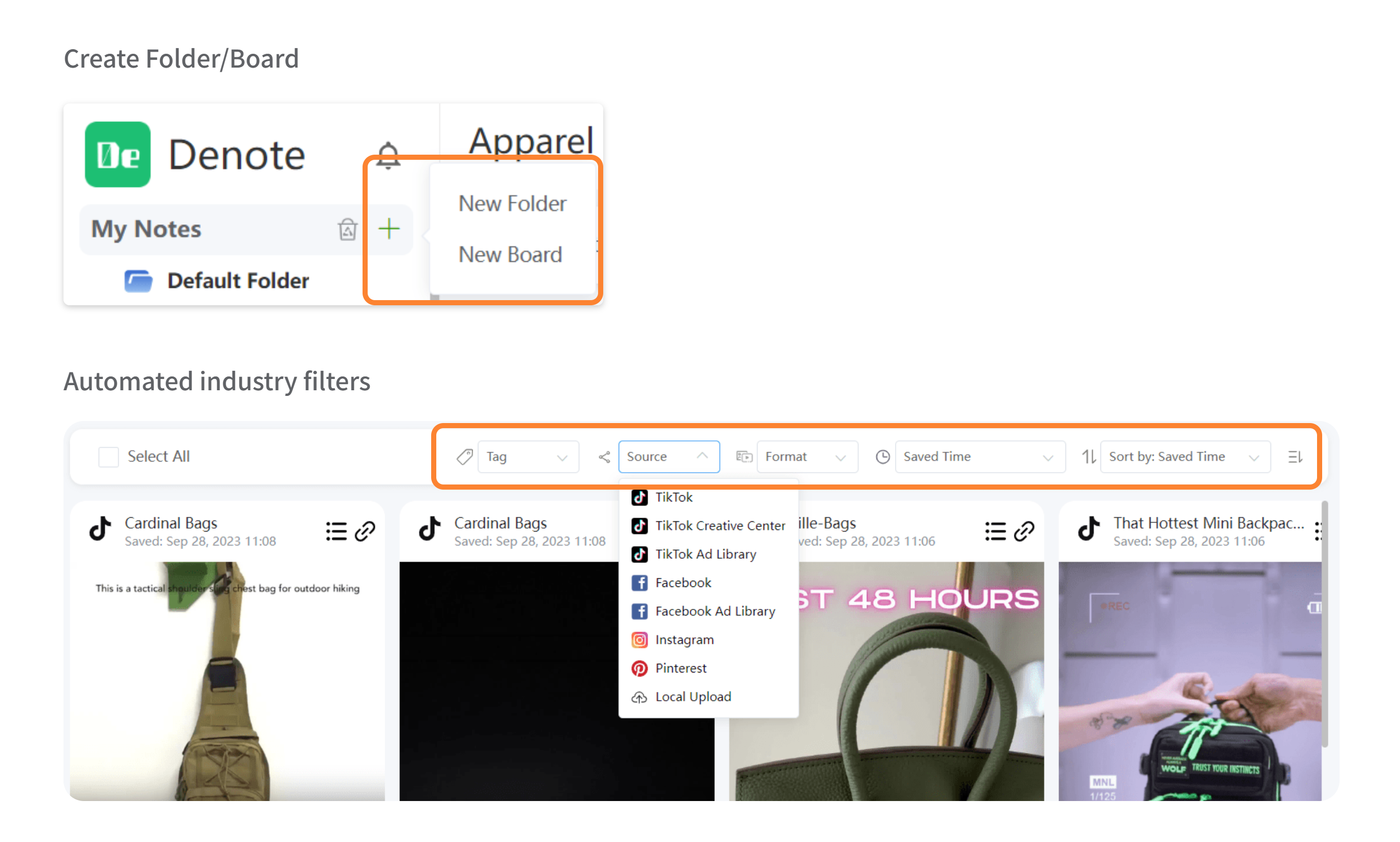 Conclusion
Using BigSpy (Big Spy, Ad Spy) and Denote together enables brands to build a library of effective creatives to re-deploy in future ad campaigns. This strategy saves time and money on ad production while driving consistent performance. Maintaining organized archives ensures you can easily reuse relevant BigSpy ads when needs arise.