Most Effective Creative Asset Management Software in 2023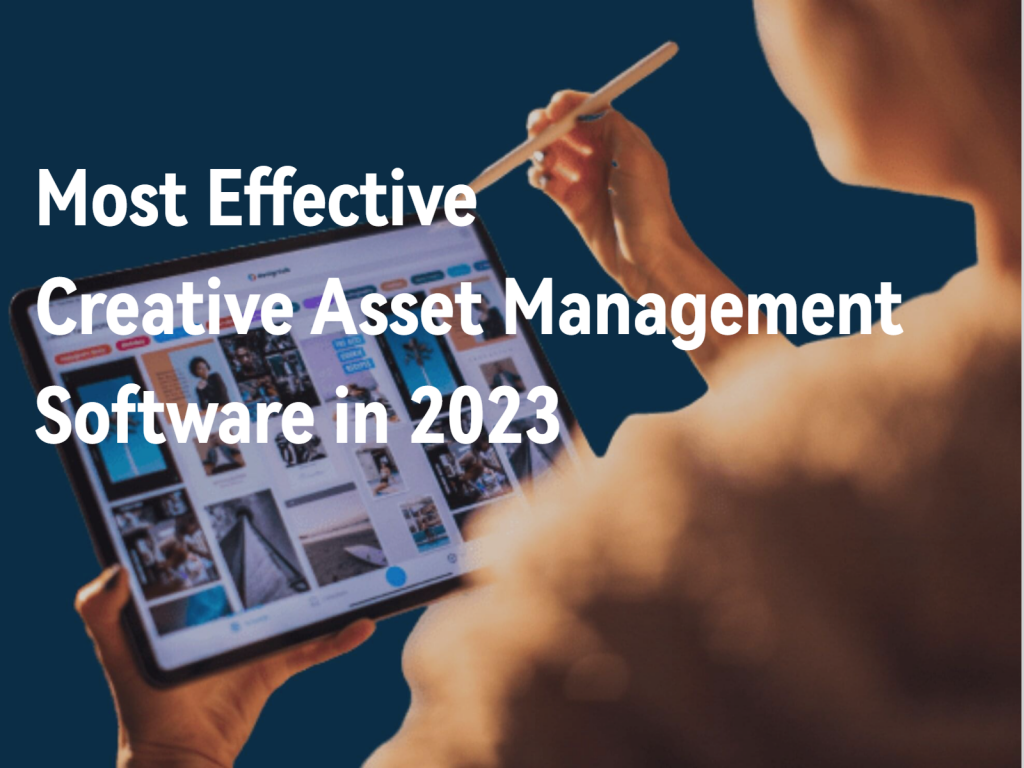 What is Creative Asset Management (CAM)?
Creative asset management is the practice of effectively organizing, storing, and utilizing digital assets for creative content and marketing materials. It involves using software tools and platforms to streamline media asset management processes, enhance collaboration, and ensure brand consistency. It enables businesses to maximize the value of their creative resources and optimize their marketing efforts.
What are the Benefits of Creative Asset Management?
1. Great File Organization and Management
Creative asset management softwares provide robust organization capabilities, allowing users to categorize, tag, and label assets effectively. This makes it easy to locate and access files, improving overall efficiency and productivity.
2. Asset Security
With media asset management, businesses can ensure the security of their valuable digital assets. These systems often include access controls, permissions management, and user authentication, safeguarding assets from unauthorized access or misuse.
3. Unlimited Cloud Storage
Creative asset management platforms often leverage cloud storage, providing unlimited storage capacity for image and video assets. This eliminates concerns about running out of storage space and allows for scalable asset management.
4. Improved Collaboration and Workflow
Asset management streamlines creative workflow by automating tasks and establishing efficient approval processes. By providing a centralized hub for assets and enabling smooth collaboration, these systems enhance productivity, reduce errors, and accelerate project timelines.
Who Needs Creative Asset Management?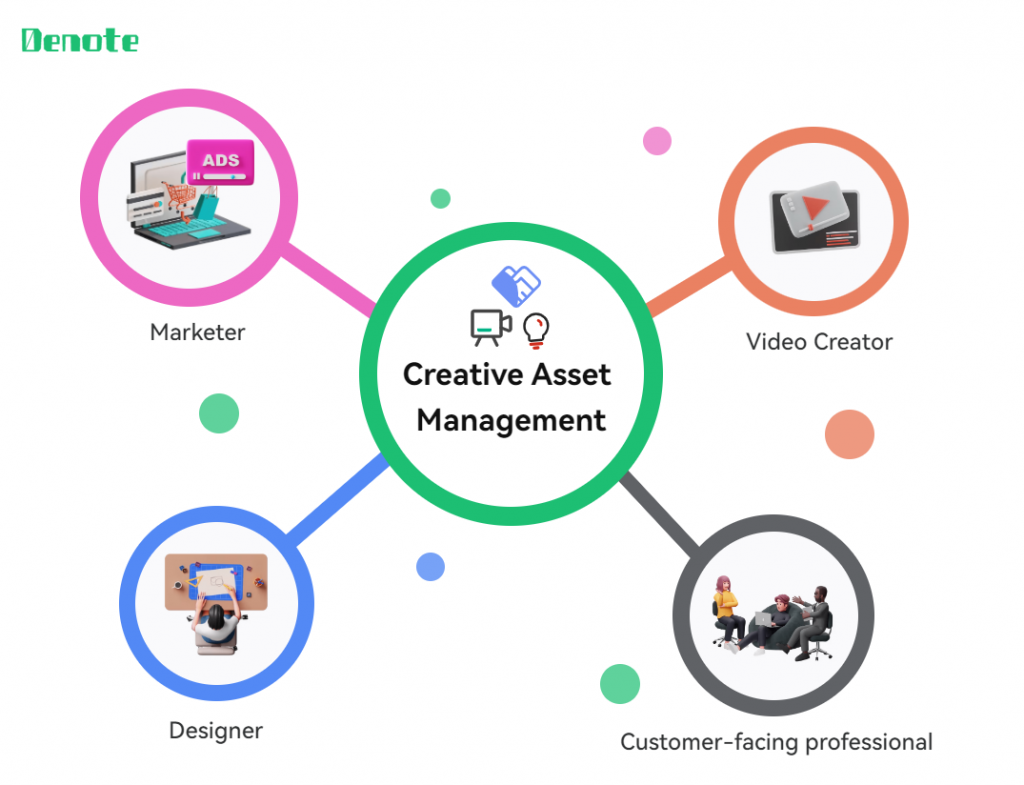 1. Marketing and Advertising Agencies
Marketing and advertising agencies deal with a high volume of creative assets across various campaigns. Creative asset management tools streamline their asset management processes, allowing them to efficiently organize, share, and collaborate on assets. They benefit from the centralized repository, advanced search capabilities, and integrated creative workflow, ensuring the smooth execution of marketing campaigns.
2. Media and Entertainment Companies / Video Creators
Media and entertainment companies work extensively with video assets, making video asset management a critical requirement. The tools for asset management streamline video editing, distribution, and archival processes, enabling media companies to manage their video assets efficiently.
3. Creative Departments in Corporations / Designers
Creative departments within corporations often handle a wide range of creative assets, including brand resources, marketing collateral, and product imagery. Creative asset management tools empower these departments to maintain brand consistency, share assets across teams, and collaborate on projects effectively. They enable centralized access to approved assets, making it easier to create consistent and compelling visual content for various corporate initiatives.
4. Customer-facing Professionals
Professionals who interact with customers and need to capture their attention or earn their trust can greatly benefit from utilizing CAM software. It will provide them instant access to assets without downloading videos or other types of creative files.
The Best Creative Asset Management Software
Now that we understand the benefits of asset management tools and their target users, let's explore the top tools that have gained prominence in 2023. They offer comprehensive solutions for media asset management and creative workflow.
Denote
Denote is a simple but comprehensive asset management software that aims to capture, organize, and collaborate on creative files. It is the most effective tool for empowering creative strategists in the ad workflow!

Key Features
Ultimate Home: Store, organize and manage the totality of your creative asset in a single location.
Creative Content Library: Save creative assets from TikTok, Facebook, Instagram, and more in one centralized hub. Easily access and manage images, videos, and interactive data.
Custom Categorization and Tagging: Create and store digital media with intuitive tagging to make it easy to find the exact file you need.
Seamless Collaboration: Internal and external share functions make it easy to send creative assets to clients or third-party collaborators.
Best For
Denote is best for advertising and marketing professionals. Perfectly tailored for the gaming industry and e-commerce sectors like consumer goods, fashion and beauty, food & beverages. Denote empowers professionals to easily save ads from platforms like Facebook, TikTok, Facebook AD Library and TikTok Creative Center using Denote's official extension. Seamlessly manage creative asset and unleash boundless creative inspiration.
But that's not all—Denote is a game-changer for creative design teams too. Not only can you save creatives from other platforms, but you can also upload your own design masterpieces to Denote. Fuel the spark of creativity as you discuss, brainstorm, and boost your creative workflow.
Conclusion
Elevate your brand with efficient creative asset management software. Simplify the collection, review, collaboration, and archiving of brand and marketing-related content for your company.
Looking for more ways to be efficient with your asset management? Try Denote - a future-ready tool for CAM. Unlock the full potential of your imagination and level up your creative workflow!