How to Save and Download LinkedIn Videos and Ads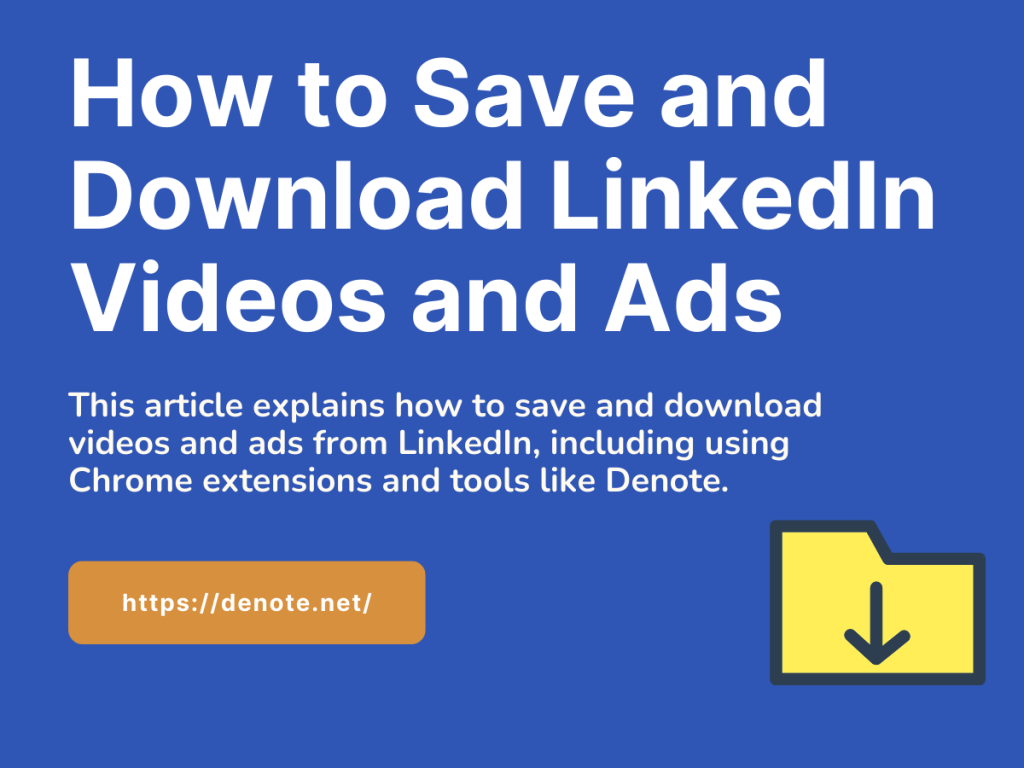 Contents
---
Summary
This article explains how to save and download videos and ads from LinkedIn, including using Chrome extensions and tools like Denote.
What is LinkedIn?
LinkedIn is the largest professional social network with over 800 million registered users. It allows users to establish professional connections, find job opportunities, and share industry-related content. LinkedIn also provides a platform for businesses to share videos and run ads. LinkedIn videos include educational videos, product demos, company culture videos, and more. LinkedIn ads enable businesses to reach a targeted professional audience. Ads can be run across LinkedIn feeds, pages, and the LinkedIn ad network. Videos and ads are valuable marketing tools on LinkedIn. This article will focus on how to save and download these assets using various tools and methods.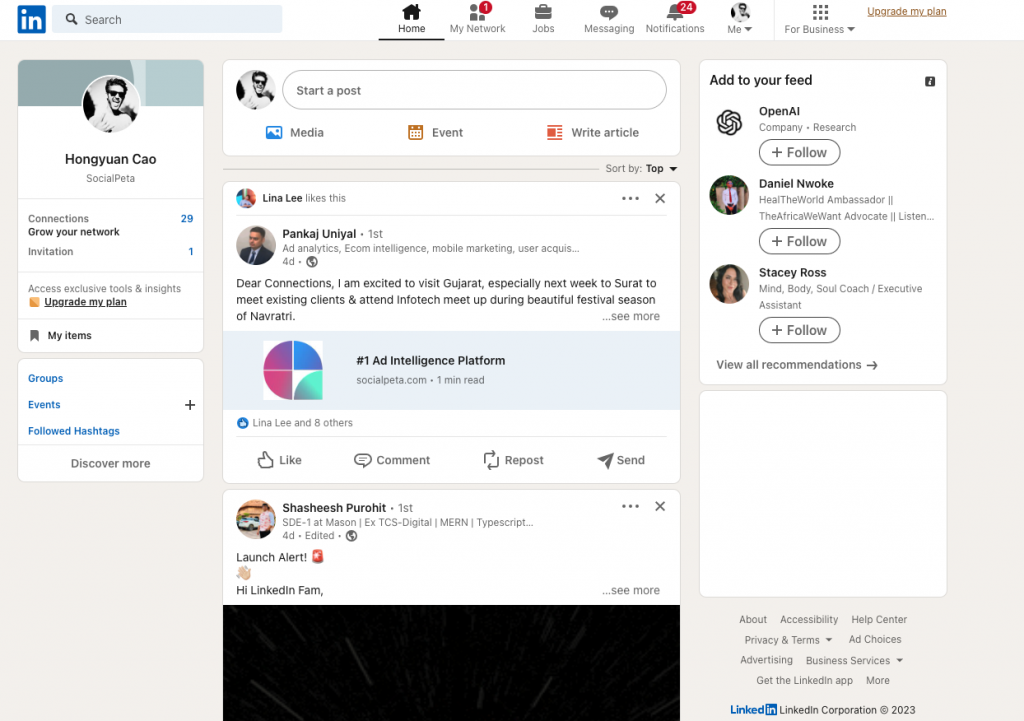 Why Download LinkedIn Videos?
There are several reasons to download LinkedIn videos:
View video content offline
Save and share valuable videos
Review knowledge from videos
Analyze competitor marketing videos
How to Save and Download Videos and Ads from LinkedIn?
Method 1: Use Chrome Extension to Download LinkedIn Videos
You can install various Chrome extensions to download LinkedIn videos, such as Video Downloader Professional. This makes downloading videos quick and easy. Extension Website: Video Download For LinkedIn™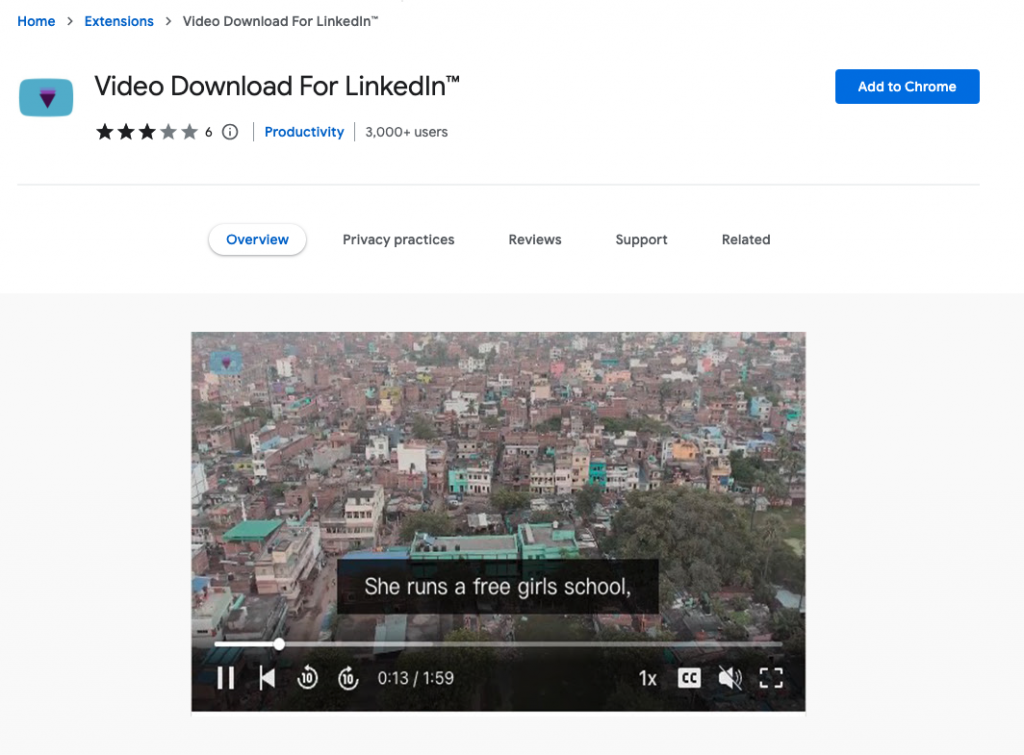 Method 2: Use Denote to Save LinkedIn Ads or LinkedIn Ad Library
Denote is a creative ad workflow platform to save ads from TikTok, Pinterest, Instagram and Facebook Ad Library, organize into boards, and inspire your team.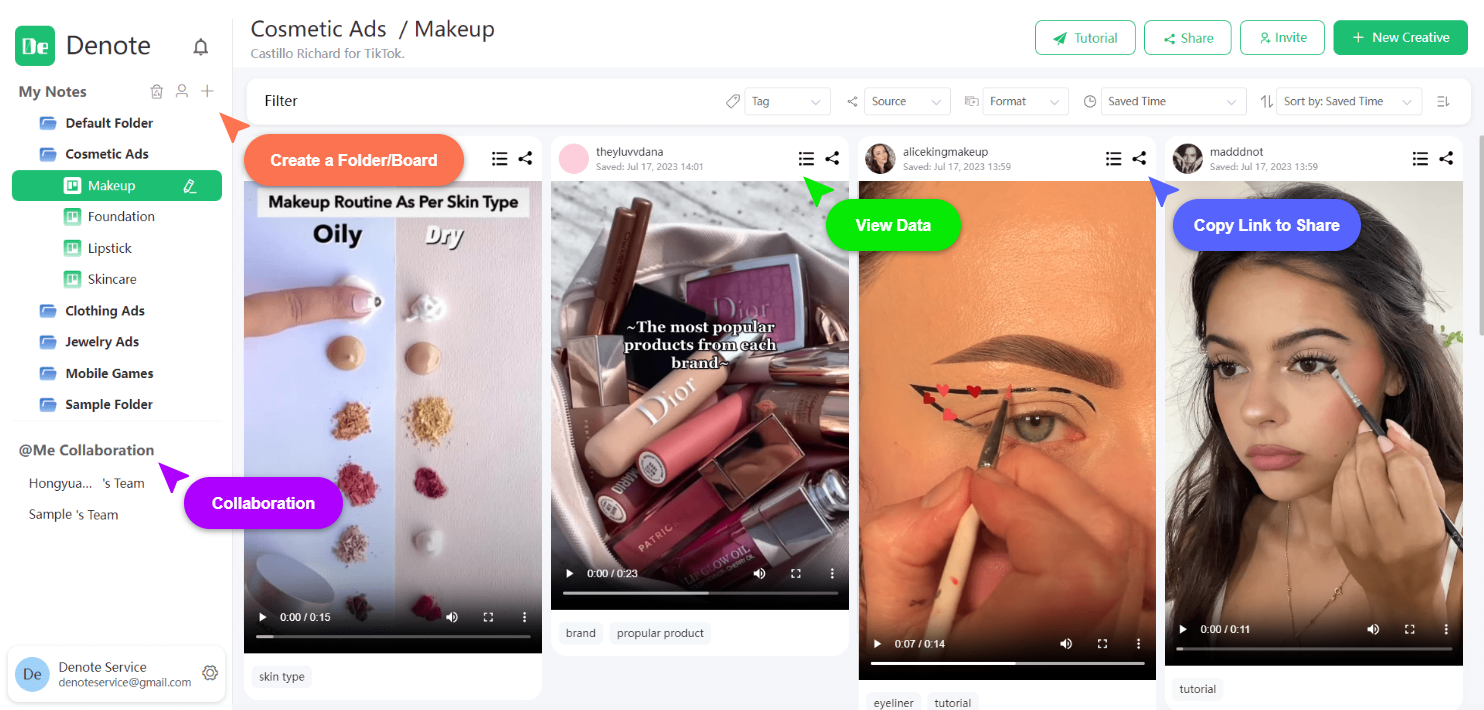 It provides a centralized platform to easily capture and organize creative assets and ads from LinkedIn and other social platforms for inspiration and reuse. Denote can improve workflow efficiency and win at creative ads.
Denote provides two ways to upload LinkedIn ads:
Manual Upload: You can download LinkedIn ads locally first, and then upload manually to Denote.
Denote Browser Extension: Install the Denote browser extension called "Denote - Save TikTok & Facebook Ad". This allows saving LinkedIn ads with one click.
Denote then enables you to organize the uploaded LinkedIn ads into collections and boards to inspire your creative workflows. Its features like search, collections, project management can help streamline ad creative reuse.
FAQs
Q1: How to See Competitor Ads on LinkedIn?
You can search and filter competitor ads in the LinkedIn ad library. You can also use platforms like Denote to automatically capture these creative assets.
Q2: How much are LinkedIn Ads?
LinkedIn ad costs are based on bids. Average CPC ranges from $5-10 but can be higher depending on industry and target audience.
Q3: What is a good CTR for LinkedIn Ads?
The average CTR for LinkedIn ads is 0.5-2%. Above 1% can be considered a good LinkedIn ad CTR.
Conclusion
LinkedIn Ads is a valuable platform containing high-quality business and professional videos. There are many benefits of downloading and saving these LinkedIn videos. This guide explains how to use tools like Chrome extensions and Denote to download LinkedIn videos. Using these tips, you can optimize creative workflows and achieve greater marketing success on LinkedIn.